Actress Nunu Khumalo reveals her real-life Italian boyfriend amid scandal.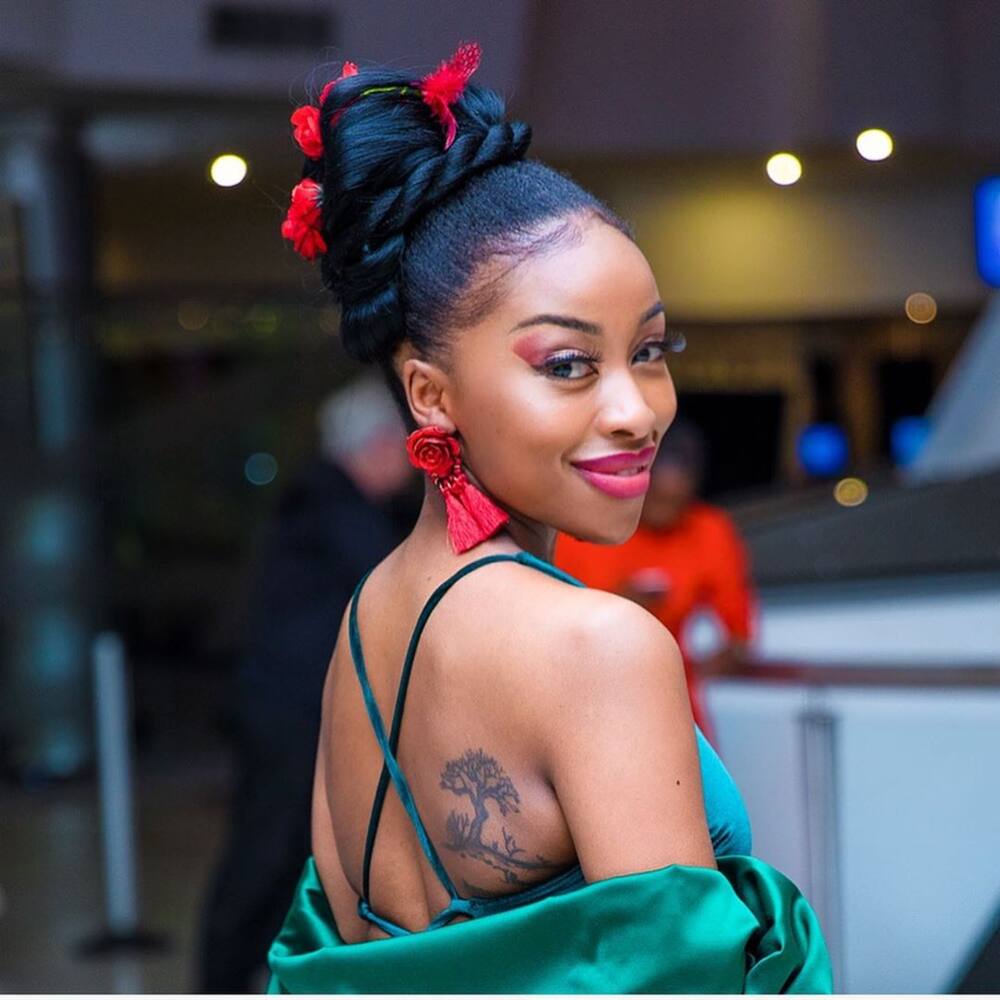 Nunu Khumalo, known for her role in "Scandal!" is dating an Italian boyfriend in real life. They recently vacationed in Budapest.
Meet Scandal 'Hlengiwe' Actress Nunu Khumalo's Real Life Italian Boyfriend
From Paraggi with Love: Inside Jaco…
Please enable JavaScript
Nqobile "Nunu" Khumalo is currently making a name for herself as Hlengiwe Twala on etv soapie Scandal!
It is a case of fiction meeting real life for Nunu Khumalo who as Hlengiwe on Scandal! is dating a Zimbabwean Dr Nyasha Mugari portrayed by Jerome Galiao and an Italian boyfriend Federico Ancillai in real life.
Her personal life is not the only part of her life where real life collides with fiction. As Hlengiwe Twala, she is a journalist for Scandal publications, in real life, Nunu Khumalo attended Midrand Graduate Institute for journalism. This may be the reason why she excels in her role as a journalist as it is something she can relate to.
Nunu is not particular about her personal life and has let the world know she is dating a white guy. Going through Khumalo's official Instagram page, one can see that she often posts images of herself and her boyfriend.
Nunu Khumalo and her boyfriend met at the Septimius Awards in 2019. In 2022, Khumalo won the same award as they celebrated three years together.
The couple enjoys spending time together, particularly on vacations. Nunu Khumalo and her Italian boyfriend Federico Ancillai spent Christmas and New Year together in Budapest, Hungary. She got to meet Federico's family including his brother Deio Ancillai. The two also visited some famous tourist destinations in the Central European nation.
Khumalo's boyfriend Federico Ancillai was born in Rome, Lazio, Italy in 1990. Similar to his girlfriend Federico is also an actor and director. His body of work includes; Burning Red (2018), Little Broken Bodies (2022) and A.N.I.M.A. Atassia Neuro Ipofisaria Monolaterale Acuta (2019).
Apart from his work in the film industry, Federico Ancillai is also a model. As a model, Ancillai has appeared in television commercials for popular brands such as Budget Insurance which also featured 2019 Rugby World Cup winner Francois de Klerk.
Ancillai has a dog named after Marvel character Thor.
Follow Us for Immediate Updates
Follow us for more of the content 💖 Stay Updated and Connected on SSiTV
Don't forget to follow and like our page for more of the content 💖