Theo Kgosinkwe's wife sends heartfelt birthday wishes in adorable tribute.
The article discusses how Theo Kgosinkwe's wife, Vourné, showered him with compliments on his 50th birthday.
Theo Kgosinkwe looks so good, you wouldn't even guess he was 50 years of age.
Theo Kgosinkwe's Wife Vourné Gushes Over Him In A Sweet Birthday Shout Out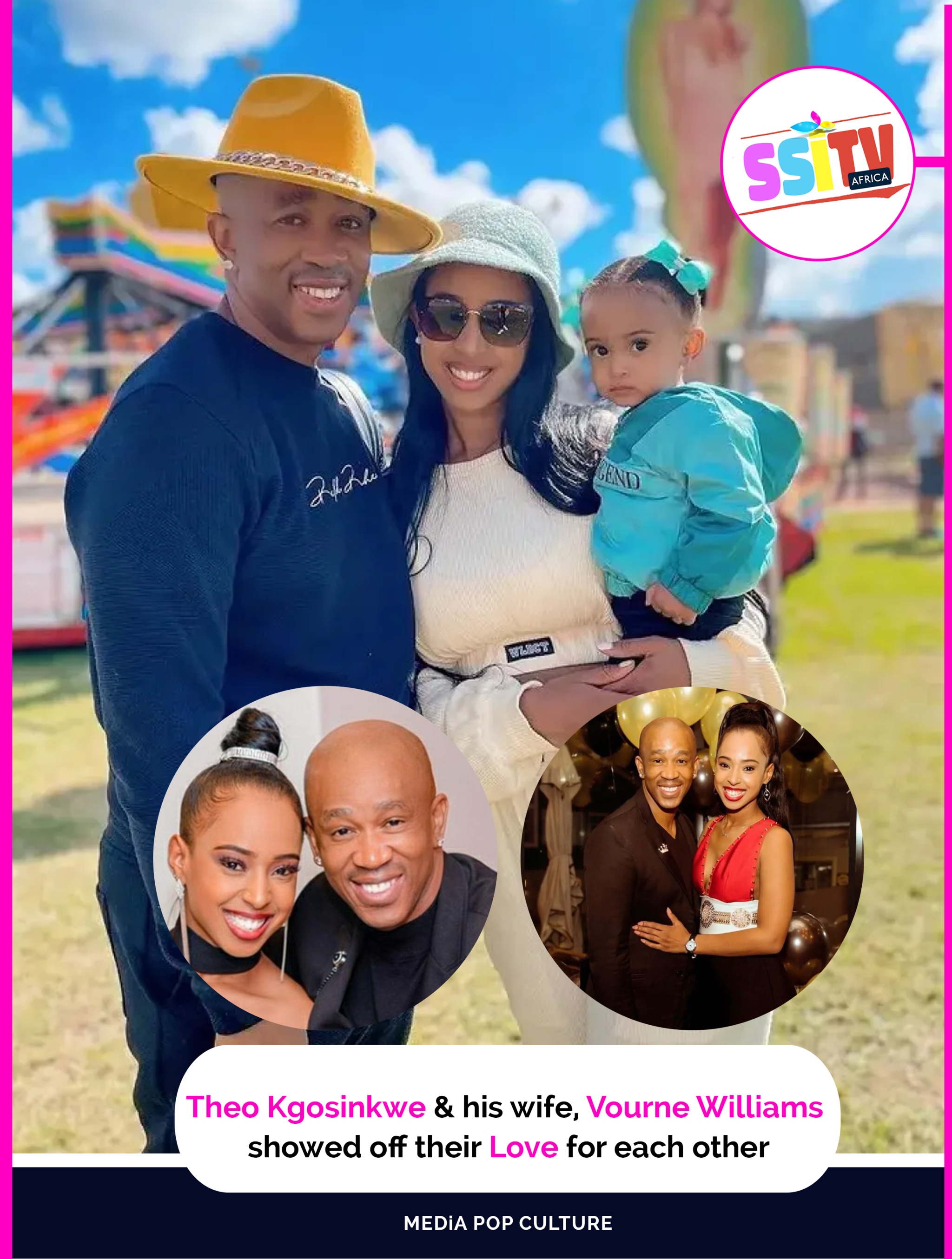 The multi-award winning singer recently celebrated his 5oth birthday, and he is grateful for the gift of life. He quoted the Bible book of Jeremiah 29:11, which talks about God knowing the plans He has for an individual. As the messages rolled in, well wishers couldn't help but compliment Theo on how good and youthful he looks. Those dance moves also, don't show he is a man of a particular age.
His wife Vourné Kgosinkwe also showered him with compliments. The model and social media influencer expressed the love she has for her husband, and wished him the best in life. She also added that 50 never looked this sexy, and we totally agree.
"Happy birthday to the man who has the best looking wife in the world !!
May God visit you with the biggest gift you can ever think of.
Know that Sky and I choose you everyday and that you are loved endless.
I pray blessings over your life, good health,happiness and success!
50 never looked this Sexy!! 😍🔥🥰," Vourné said.
Follow us for more of the content 💖 Stay Updated and Connected on SSiTV
Don't forget to follow and like our page for more of the content 💖