Meet Simosibucayi Buthelezi, the talented Screwdriver from Uzalo in real life.
Simosibucayi Buthelezi is a South African actor known for his role as Screwdriver on the soap opera Uzalo.
Simosibucayi Buthelezi (born August 24, 1975; Age: 48 years old) is a South African television and stage actor whose role as Screwdriver on the soap opera Uzalo skyrocketed him to stardom.
Although the actor has been a stage actor for years, he owes his rise to fame to the TV series, Uzalo. Like his character, Buthelezi is quite an interesting person who can go the extra mile to defend anything he believes in. He really has a lot in common with his Uzalo character, screwdriver.
Summary of Simosibucayi Buthelezi's Biography

Full Name: Simosibucayi Buthelezi
Nickname: Screwdriver
Gender: Male
Date of Birth: August 24, 1975
Simosibucayi Buthelezi's Age: 

48 years old

Ethnicity: Zulu
Nationality: South Africa
Zodiac Sign: Virgo
Sexual Orientation: Straight
Religion: Christianity
Marital Status: Married
Famous for: Playing the character screwdriver on Uzalo
Facebook: Simosibucayi Buthelezi
Screwdriver from Uzalo Hails from KwaMashu, Durban
Uzalo actor Simosibucayi Buthelezi is a native of KwaMashu, Durban, KwaZulu-Natal province. He was born in the town on the 24th day of August 1975. He is of Zulu descent. He grew up in KwaMashu, which happens to be the region Uzalo is being filmed.
The actor spent most of his life with his family in KwaMashu. Unfortunately, there is no available information about his family background, family members, early life, and childhood. The names of his parents, their current whereabouts, and whatnot are not open to public scrutiny.
The only time the actor mentions his family is whenever he tries to set records straight on his name. Most people usually make fun of the actor's first name Simosibucayi, which means "bad situation." The actor has been dragged severally by people for bearing such a name. However, he always insists that his name doesn't play a role in his destiny, contrary to what most people believe.
Buthelezi mentioned that he has never questioned his parents about his name. However, he wants people to stop making fun of his name because it hurts him. The actor is believed to have completed his basic education levels in his region; however, there's no record of the schools he attended and the particular year he graduated from them.
Buthelezi Started Out as a Stage Actor
Prior to joining other cast members on Uzalo, Simo spent many years in the theater as a stage actor. Although the number of years he portrayed characters in plays is not publicly known, one could tell that the number of years he spent and the experience he gained on the stage really helped in shaping him.
One of the plays he has featured is Isihlahla Sobuntu by the famous playwright Tu Nokwe. It was in 2019 that he stormed the TV industry, playing an extra in a workplace in Uzalo. From playing an extra, Buthelezi's outstanding performance earned him a supporting role in the TV series.
It is difficult to tell when he joined Uzalo. However, the fact remains that he is one of the best actors on the show currently. Uzalo is Simo's best and biggest project as an actor. His role did not only bring him fame but also changed his life generally.
Although Uzalo is Buthelezi's only professional credit, he is and has remained relevant in the industry since he debuted.
Simo Shares a Lot of Things in Common With His On-screen Character
Buthelezi's Uzalo character, Screwdriver, is a motor mechanic employed by Nkunzi at his panel beating business in the city of KwaMashu. Mainly thriving under Sbu's shadow, his character severally proved to be careful with money, capable on his own, and obedient to his superiors.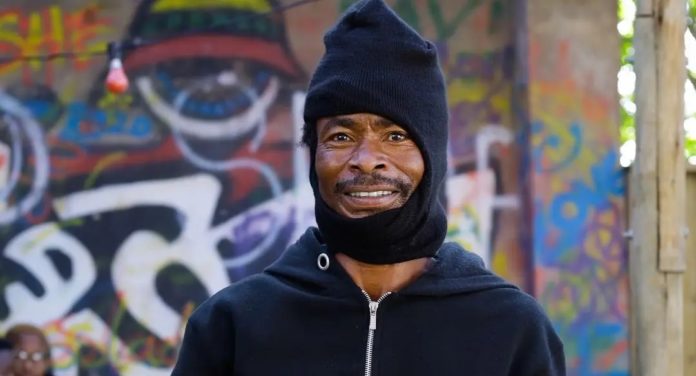 Though Screwdriver has grown to become a supervisor at Mhlongo Panel Beaters, his desire to make quick money saw him conniving with Mbatha to participate and sabotage KwaMashuTalent Show contestants in a bid to win the Grand prize of R50,000.
He was later caught red-handed by Sbonelo, leading to his plan being foiled and subsequent disqualification. Like Screwdriver, Simosibucayi is capable of taking care of so many things. He also has a deep respect for his superiors but cannot involve himself in shady deals like his character.
Below is a list of Simo's TV shows:
Is Screwdriver from Uzalo Married in Real Life?
Simosibucayi is a married man. However, he is yet to mention the name of his wife or introduce her to his fans. The actor hasn't also shared photos of his wife on his social media page or mentioned his wife's name, background, and occupation.
A lot is still not known about Screwdriver's marriage, including when and where he met his wife, how long they dated before marriage, the exact year they wedded, and how their union has been fairing since they started living together as husband and wife.
Simosibucayi Buthelezi is a Father to Beautiful Kids
Buthelezi is a father to two beautiful daughters, unlike his Uzalo character, that has no child. However, the names of his kids and their birth details are currently under the radar. In addition, the public does not know about their current whereabouts and what they are up to now.
Simo is a loving father to his kids and a doting husband to his wife. He is known for his integrity, which he has upheld over the years, regardless of what people think about him and how they see him.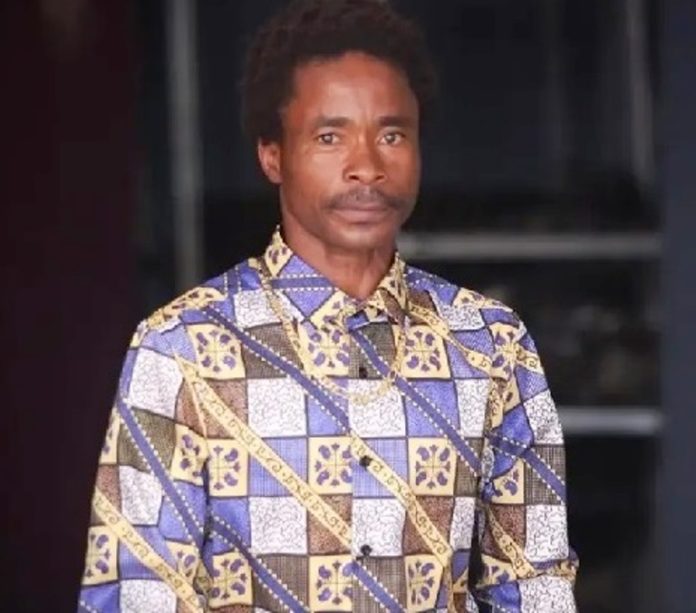 Recently, Buthelezi shared in an interview that he is comfortable with his lifestyle and has no intention of going into debt or leading a 'fake' life just to impress his public. The actor revealed that people make fun of him for not having a car or wearing exotic outfits like most people who appear on TV.
He added that some people often accuse him of squandering his money and not doing something meaningful with it, especially when he's seen in a public vehicle. The actor insisted that he's still figuring out his life and has no intention of pretending to be living large like most people in the industry.
Other Notable Facts About Simosibucayi Buthelezi
The Uzalo actor is only active on Facebook
He has no car
Uzalo is his only known project as an actor
The actor is yet to win an industry award
Follow us for more of the content 💖 Stay Updated and Connected on SSiTV
Don't forget to follow and like our page for more of the content 💖