Coming up next on Scandal! September 2023:
#eTvScandal
Friday 1 September 2023
Episode 111 (4423)
Linda goes rogue, offending the authorities who start asking questions. Vuvu and Nhlamulo make an important discovery by accident. Ndumiso becomes a hero.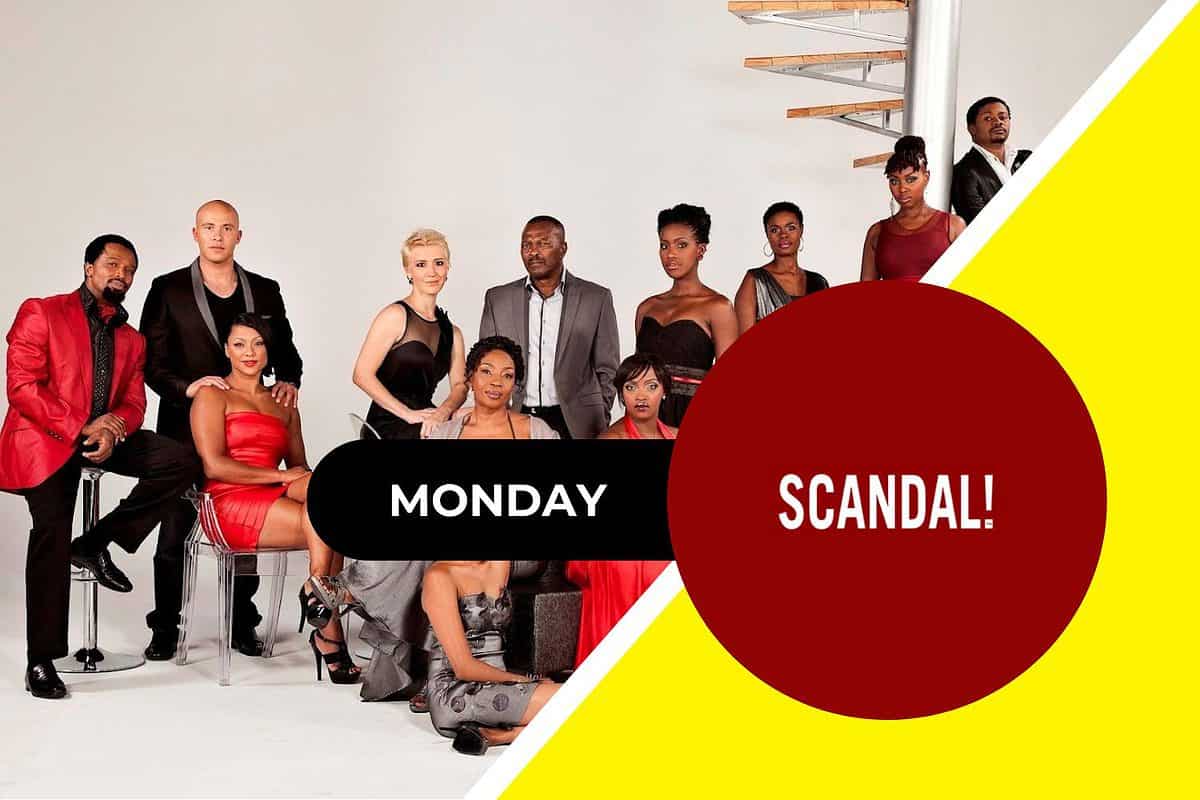 Monday 4 September 2023
Episode 112 (4424)
Zuleika's memory is triggered, and a suspect comes into view. Nhlamulo and Andries learn that home is where the heart is. Ndu fails to see himself through Caiphus and Jakes' eyes.
Tuesday 5 September 2023
Episode 113 (4425)
A young man yearns for his freedom, but the odds are stacking up against him. A father and a son are rejected by their loved one. Ndumiso makes a bold and brave decision.
Wednesday 6 September 2023
Episode 114 (4426)
The walls start closing in on a suspect when he is placed in the hot seat. Having dealt with so much, a man turns to faith for refuge. Ndu finds a way to continue his newfound purpose.
Thursday 7 September 2023
Episode 115 (4427)
Even when faced with the worst,Taps won't take solid advice. A family is still reeling over a missing woman. Ndu is not happy to hear that Neo is also in the race.
Friday 8 September 2023
Episode 116 (4428)
Linda's rash tweet lands him in hot water. Dintle is surprised to hear from someone dear to her heart. Tebello is conflicted about what his grandfather is making him do.
Monday 11 September 2023
Episode 117 (4429)
A man's life descends into a nightmare right before his eyes. Dintle tries to get Motshabi to accept Erin's choice. Ndumiso reaches out to the community in a meaningful way.
Tuesday 12 September 2023
Episode 118 (4430)
Two young men, who would rather not be in the same room together, are forced to form an unlikely alliance in the name of justice. A girl who feels hurt lashes out in a very public way.
Wednesday 13 September 2023
Episode 119 (4431)
A villain rises to the bait. Everywhere Motshabi is, there is a family member. Eric summons his competition to the battlefield.
Friday 15 September 2023
Episode 121 (4433)
Zuleika makes a bold move in order to get her power back. Motshabi is taken aback when she finally meets the brother. An opportunity to serve the community turns into a mudslinging competition.
Monday 18 September 2023
Episode 122 (4434)
Vuvu is shocked to hear that someone knows way too many details about her past sins. Mo unwittingly puts Khanyi-Jewel in the spotlight. Ndu officially embarks on his new campaign to make a difference.
Tuesday 19 September 2023
Episode 123 (4435)
Mdala's statement has the gang wonder whether the traitor isn't amongst them. Mo and Dintle find common ground which comforts Mo. Neo is blindsided just when he thinks he has the upper hand.
Wednesday 20 September 2023
Episode 124 (4436)
A blackmailer walks into a trap he was not expecting. A moment of haziness sends a lady down the rabbit hole. An old man is frustrated as his dreams of being respected again start to fade.
Thursday 21 September 2023
Episode 125 (4437)
A villain takes a radical step and Nhlamulo is thrown into the hot seat. Motshabi is given a special invitation, but will she accept? Gloria doesn't think playing fair and square is the way to go for Ndu.
Friday 22 September 2023
Episode 126 (4438)
Vuvu begs Nhlamulo to save her because an opponent plays dirty. Motshabi feels let down by the adults in her life. Gloria takes matters into her own hands when she witnesses Hilda's campaigning tactics.
Monday 25 September 2023
Episode 127 (4439)
Vuvu asks for more than anyone is willing to give. A lost girl finds comfort in a new family. Gloria comes to Ndumiso's aid.
Tuesday 26 september 2023
Episode 128 (4440)
When sold a story, Prudence is quick to sniff out a lie. Motshabi's activities concern Dintle. Ndumiso finds out just how dirty politics can get.
Wednesday 27 September 2023
Episode 129 (4441)
Nhlamulo tries his best to cover, and Prudence gets a disturbing phone call. Mo is overwhelmed when someone reveals her true purpose on earth to her.
Thursday 28 September 2023
Episode 130 (4442)
Nhlamulo tries his best to cover, and Prudence gets a disturbing phone call. Mo is overwhelmed when someone reveals her true purpose on earth to her.
Friday 29 September 2023
Episode 131 (4443)
Prudence takes matters into her own hands and is stunned by what she learns. Linda discovers that answers don't always come from words. Ndu makes a harsh accusation.
#etvscandal
Drop your comments and views about this scene
Please don't forget to share the post with as many people as you feel comfortable doing so