Mogau Motlhatswi: The talented actress who brings Mapitsi to life.
Mogau Motlhatswi, famous for her role in 'Skeem Saam,' is a talented South African actress with a flourishing career.
Mogau Motlhatswi (born July 13, 1992) is a 31-year-old South African actress renowned for her Mapitsi Magongwa character on 'Skeem Saam,' the popular SABC1 soap opera.
She brilliantly plays the fictional character Mapitsi, the capricious baby mama and wife of the main character Thabo Maputla (played by Cornet Mamabolo). Since her debut on the show in 2011, Mogau has experienced exponential growth in her career and immense fame. This is not a surprise, considering that 'Skeem Saam' is one of South Africa's most popular and watched television shows.
Mogau Motlhatswi's Bio
AGE: 31 Years Old
BIRTHDAY: July 13, 1992
BIRTHPLACE: Mogoto, Limpopo, South Africa
BIRTH SIGN: Cancer
ETHNICITY: African
EDUCATION: University of Johannesburg
PROFESSION: Actress
YEARS ACTIVE: 2011–present
How Old Is Mapitsi From Skeem Saam?
Mogau Paulina Motlhatswi, the actress who is famed for playing Mapitsi in Skeem Saam, is 31 years old currently. She was born in Mogoto, in Limpopo province, on July 13, 1992, under the Cancer sun sign.
Mogau was born and raised in Mogoto village, located in Limpopo province, near Lebowakgomo, in South Africa. Her family background is a little sketchy as she has kept her fans in the dark about her birth family.
The actress, however, speaks highly of her grandmother called, Sophie Kekana. She partly raised Mogau and was directly responsible for influencing her granddaughter to be strong and independent.
Information about other members of Mogau's family remains unavailable at the moment. The actress attended Piet van Vuuren Primary School in Brixton and was a very athletic student during her time at the school. She often represented her school in sports like cross country and netball.
The actress also attended St. Mary's High School for her secondary school education. After graduating from high school, she proceeded to the University of Johannesburg, where she obtained a Bachelor's degree in Audiovisual Communication.
Mogau Motlhatswi's Acting Career Has Been Going Strong for the Past 10 Years
Mogau Motlhatswi is a well-known actress, mostly because of 'Skeem Saam,' but the acting profession wasn't her initial plan. As a very young woman, freshly graduated from college, she nursed dreams of being a lawyer and a radio presenter. But her love for the dramatic arts kicked in, and she decided to take a chance on acting.
She began auditioning for movie roles, and in 2011, she eventually landed the role of Mapitsi, which remains her most recognizable character to date. In 'Skeem Saam,' Mogau plays the character 'Mapitisi.'
Mapitsi is the niece of Alfred Mawongwa, played by Putla Sehlapelo. Her character is also Sonti Mawongwa's younger sister and Pitsi's mother. The top-rated drama featured other actors like Eric Macheru, Amanda du Pont, Thabo Mamabolo, Clement Maosa, and Natasha Thahane.
One of the highlights of her character was her rocky relationship with baby daddy, Thabo Maputla, played by Cornet Mamabolo. In fact, her acting as Thabo's flighty girlfriend was so believable that she was accosted by an aggrieved fan at a public function. The unfortunate incident left her shaken for a very long time. It is said that only the most gifted actors can elicit such strong emotions from viewers.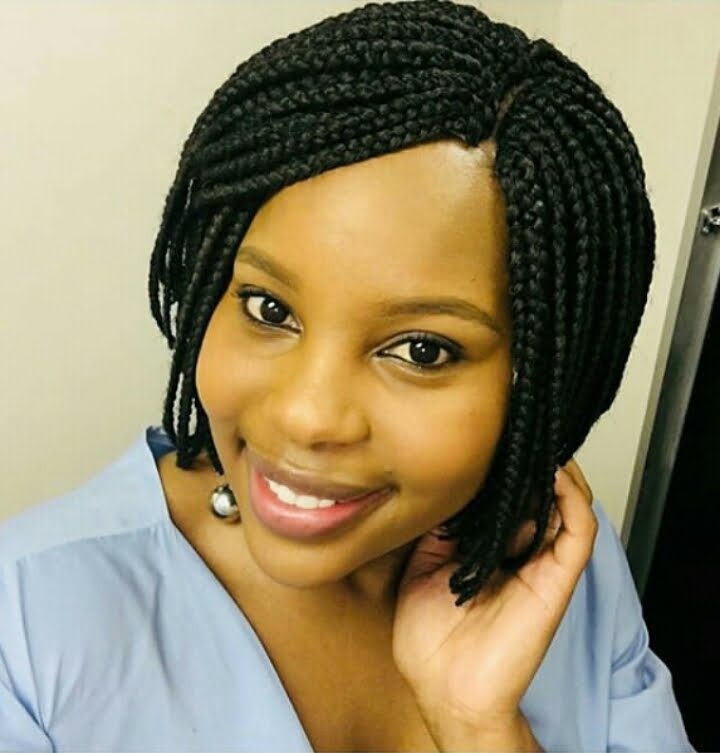 Since 'Skeem Saam' decided to take a production break in 2021, Mogau has appeared in several other television shows.
Mogau has mentioned actors like Edwin Cameron, Leonardo Di Caprio, Xolile Tshabalala, and Meryl Streep as her most cherished influences. Hopefully, we will see the pretty actress in many other projects shortly.
Here's a list of Mogau Motlhatswi's Filmography
Skeem Saam (2011-2021) as Mapitsi
Soul City (2014) as Bulelwa
Karektas (2015) as Herself
 MTV Shuga (2015) as Herself

Who Is Mapitsi From Skeem Saam's Husband?
In case you were wondering about Mapitsi actress Mogau's romantic life, we can establish that the fast-rising actress is not single at the moment. She is reportedly in a thriving relationship with South African public personality and filmmaker Thando Ntombela.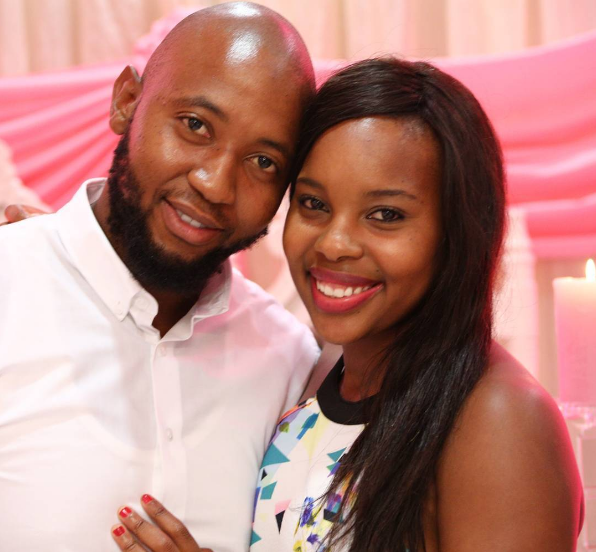 They have been together for quite a while and currently have one child. It isn't clear whether the duo are married, but all appearances indicate that their relationship is a long-term one.
Again, there are no further details about how and when they met, their kid, and what Thando is currently up to.
Follow us for more of the content 💖 Stay Updated and Connected on SSiTV
Don't forget to follow and like our page for more of the content 💖