Makoti Style Guide: Rock stunning Shweshwe dresses on your wedding day.
The Makoti Style Guide offers tips on how to effortlessly slay in stunning Shweshwe dresses on your wedding day.
Makoti Guide: How Can you Rock Shweshwe Dresses at Your Wedding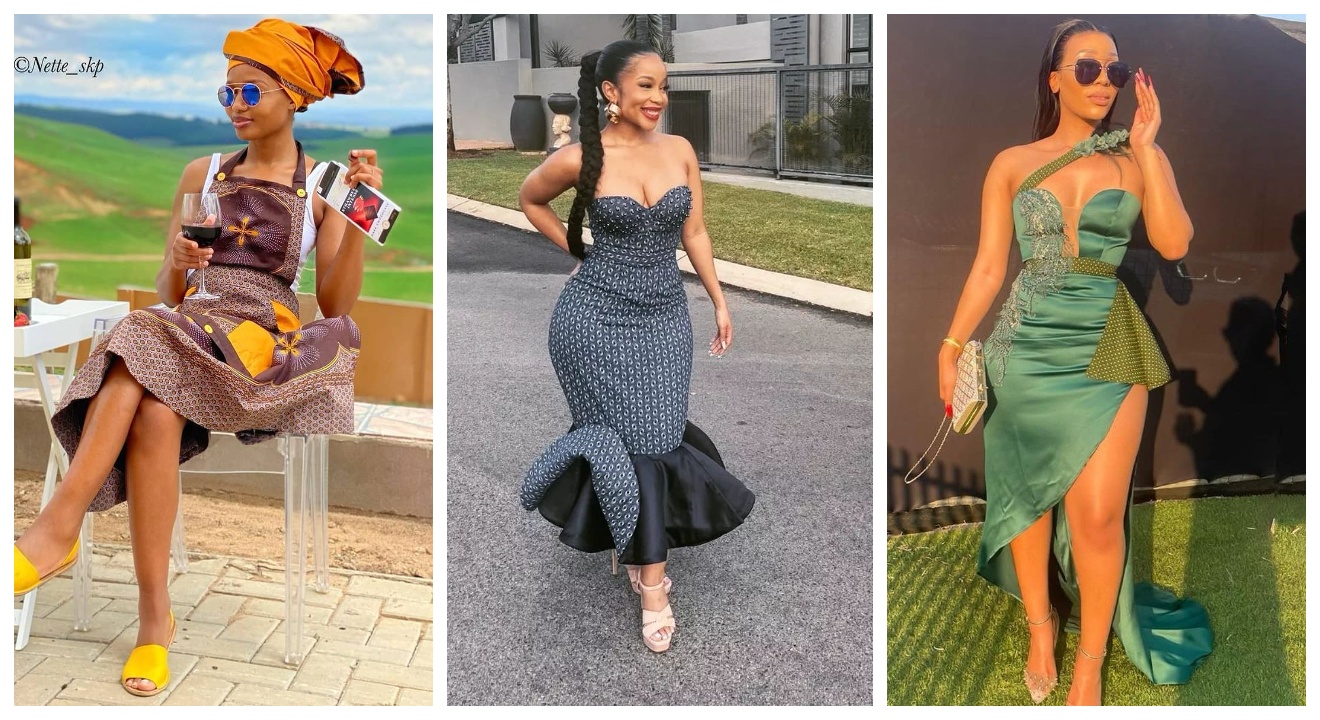 Introduction
Are you planning your wedding and looking for unique and stylish attire? Look no further than the Makoti style guide for rocking Shweshwe dresses at your wedding. These dresses are not only beautiful and traditional but also carry a great significance in African weddings.
Why Shweshwe dresses are perfect for a wedding
When planning your big day, you want to choose a dress that reflects your heritage and culture. Shweshwe dresses are perfect for this purpose as they are vibrant, colorful, and have intricate patterns that celebrate African traditions. These dresses will make you stand out and create an unforgettable impression on your special day.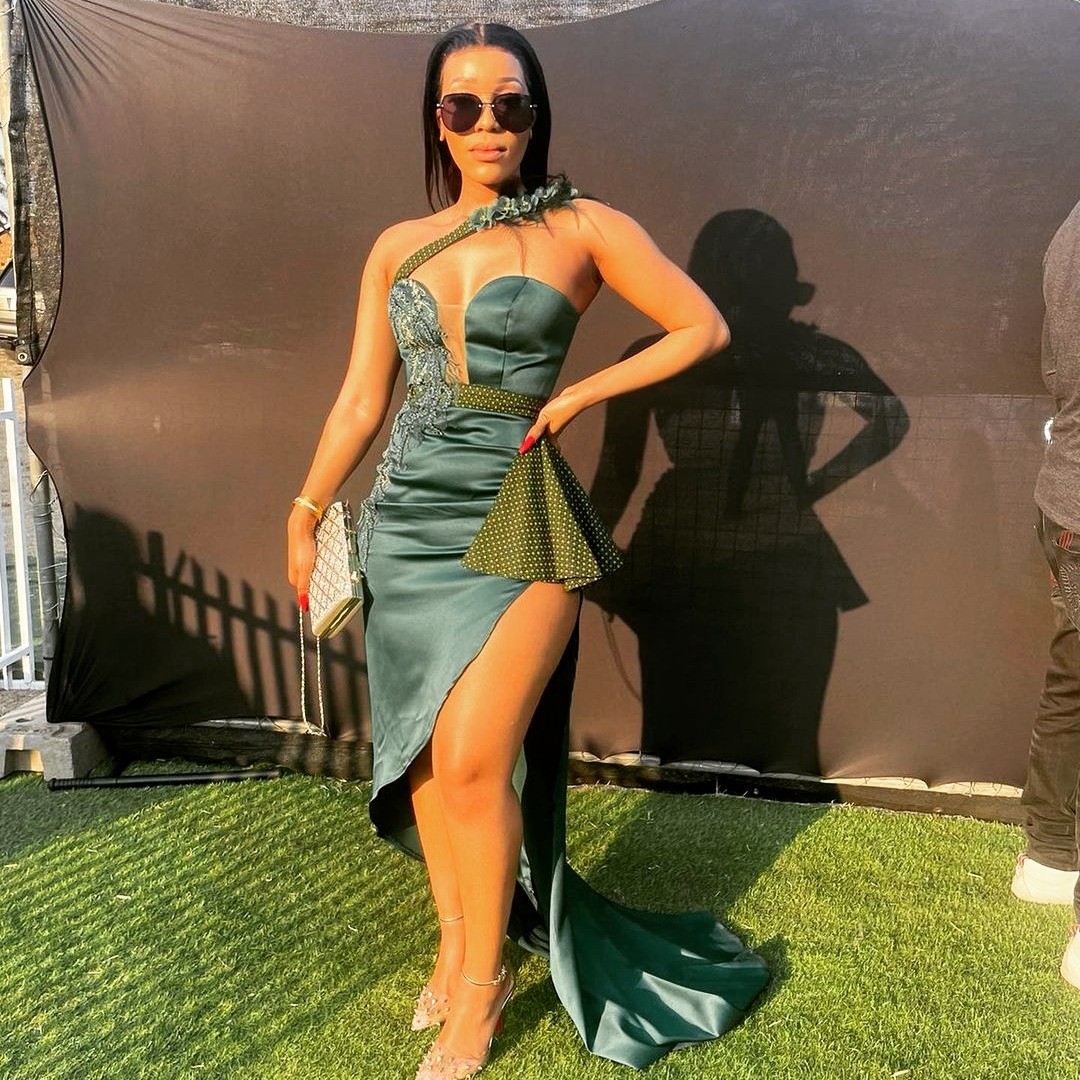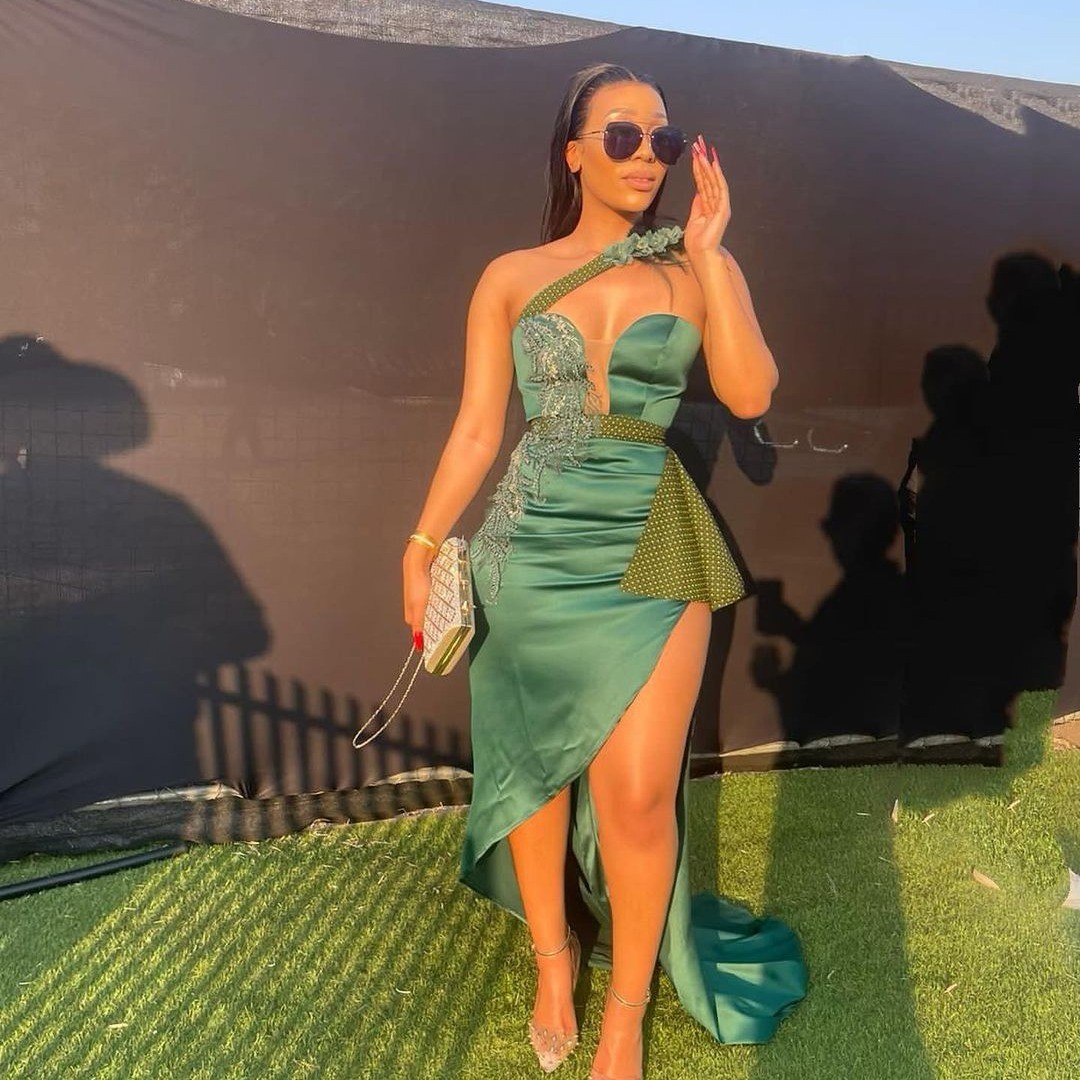 The significance of Makoti style in African weddings
The Makoti style, which includes wearing Shweshwe dresses, holds great significance in African weddings. It represents respect for tradition, embracing cultural heritage, and showcasing unity with the bride's family. By incorporating the Makoti style into your wedding attire, you pay homage to your roots and honor the customs that have been passed down through generations.
So why not embrace the beauty of Shweshwe dresses and make a statement on your wedding day? These dresses not only capture the essence of African culture but also add a touch of elegance and uniqueness to your special occasion.
Understanding Shweshwe Fabric
If you're planning a wedding and want to incorporate the unique and vibrant Shweshwe fabric into your attire, then this style guide is for you!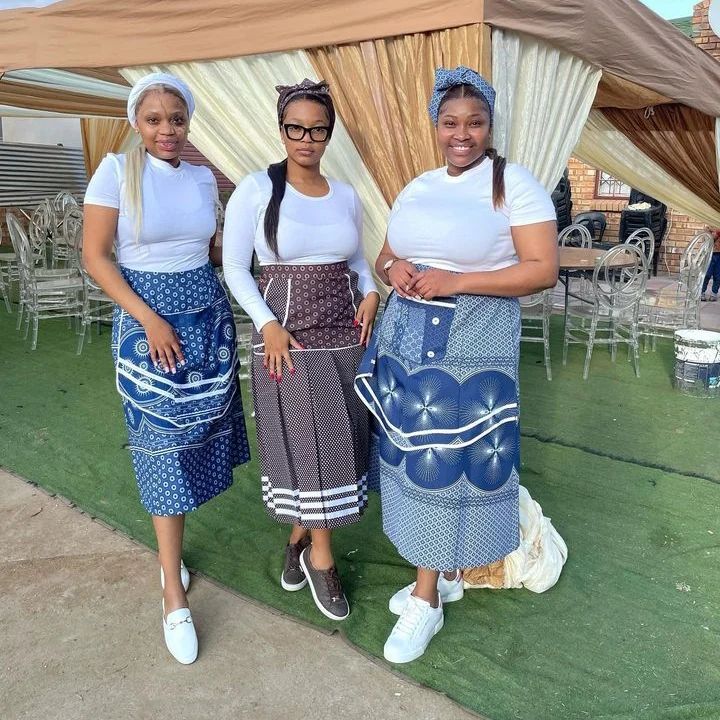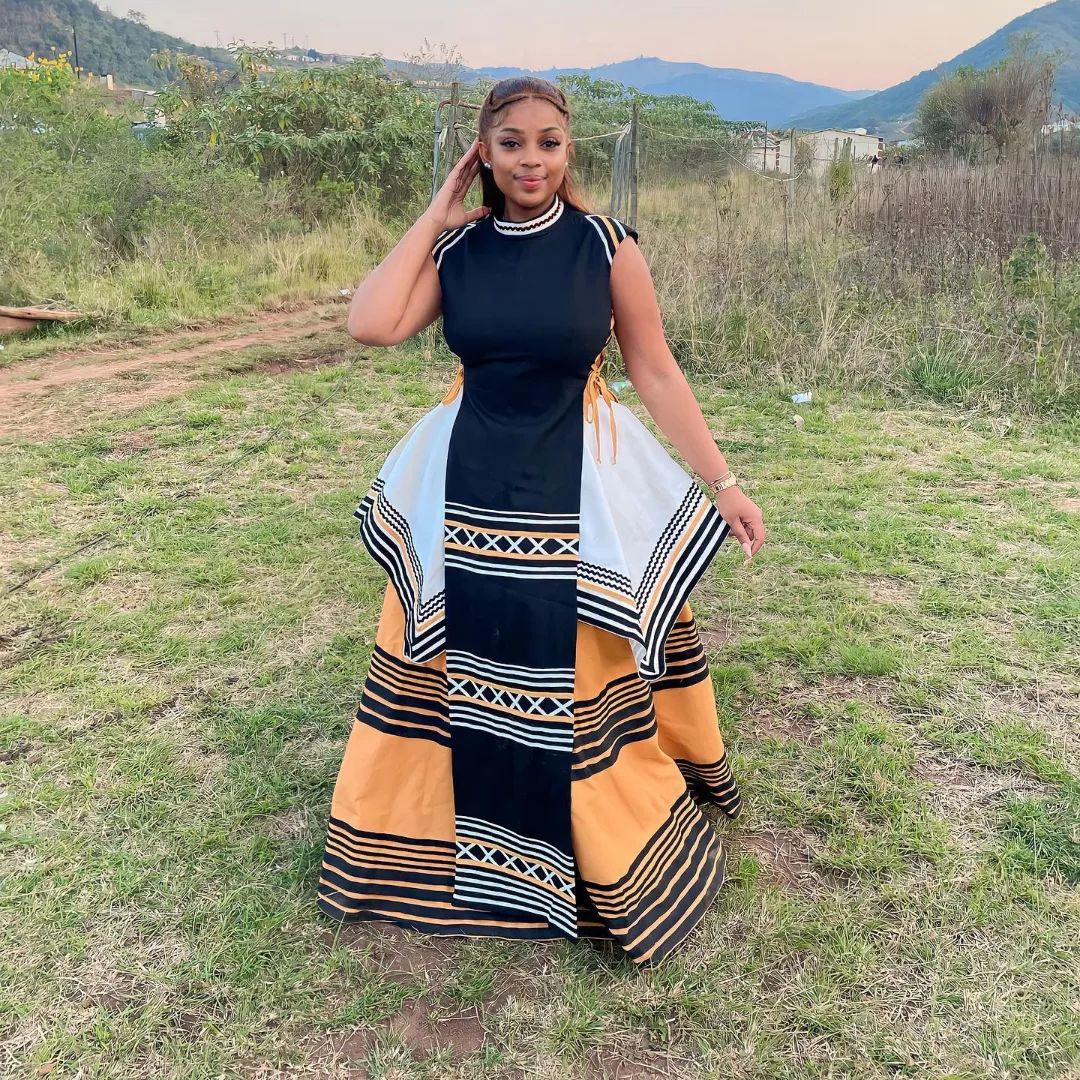 History and origin of Shweshwe fabric
Shweshwe is a traditional South African fabric that has a rich history and cultural significance. It originated in the Eastern Cape in the 19th century and was brought to South Africa by German settlers. Today, it is widely recognized as a symbol of South African heritage and is often used in traditional ceremonies, including weddings.
Different patterns and colors of Shweshwe fabric
Shweshwe fabric comes in a stunning array of patterns and colors that reflect the diversity and creativity of South African culture. From vibrant floral prints to geometric designs, there is a Shweshwe fabric for every taste and style. Whether you prefer bold and bright colors or more subtle earth tones, you can find the perfect Shweshwe fabric to make a statement on your special day.
With the Makoti Style Guide, you'll learn how to incorporate Shweshwe fabric into your wedding attire in a way that celebrates tradition while adding your own personal touch. From dresses to accessories, discover how to rock Shweshwe fabric at your wedding and create memories that will last a lifetime.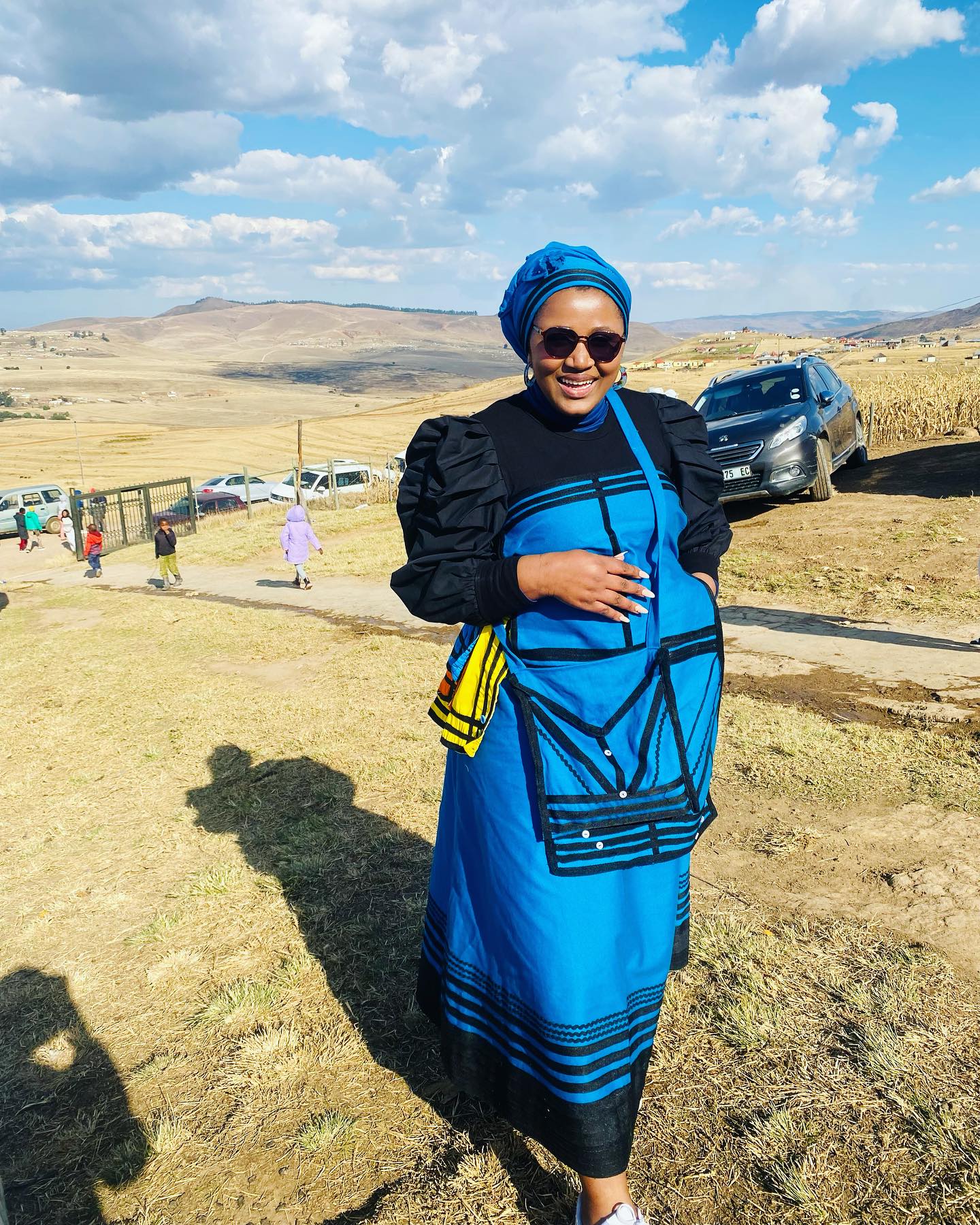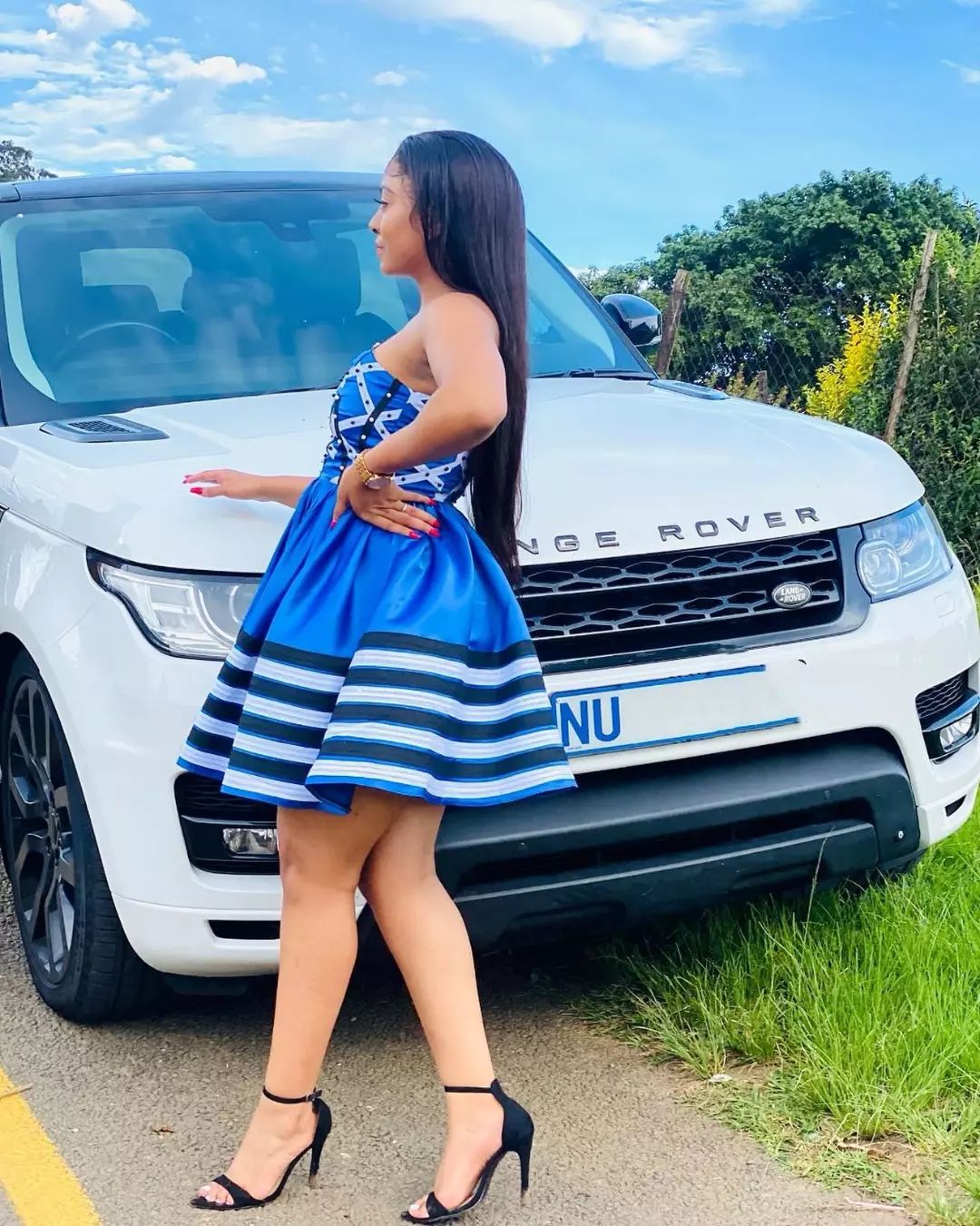 Choosing the Right Shweshwe Dress
For many brides, wearing a Shweshwe dress adds a touch of cultural elegance to their wedding day. But with so many options available, how do you pick the perfect one?
Factors to consider when selecting a Shweshwe dress
Comfort: Your wedding day is a long and special event, so selecting a dress that makes you feel comfortable is essential. Consider the fabric, fit, and overall design to ensure maximum comfort throughout the day.
Theme: Think about your wedding theme and venue. Choose a Shweshwe dress that complements the overall style and ambiance of your celebration.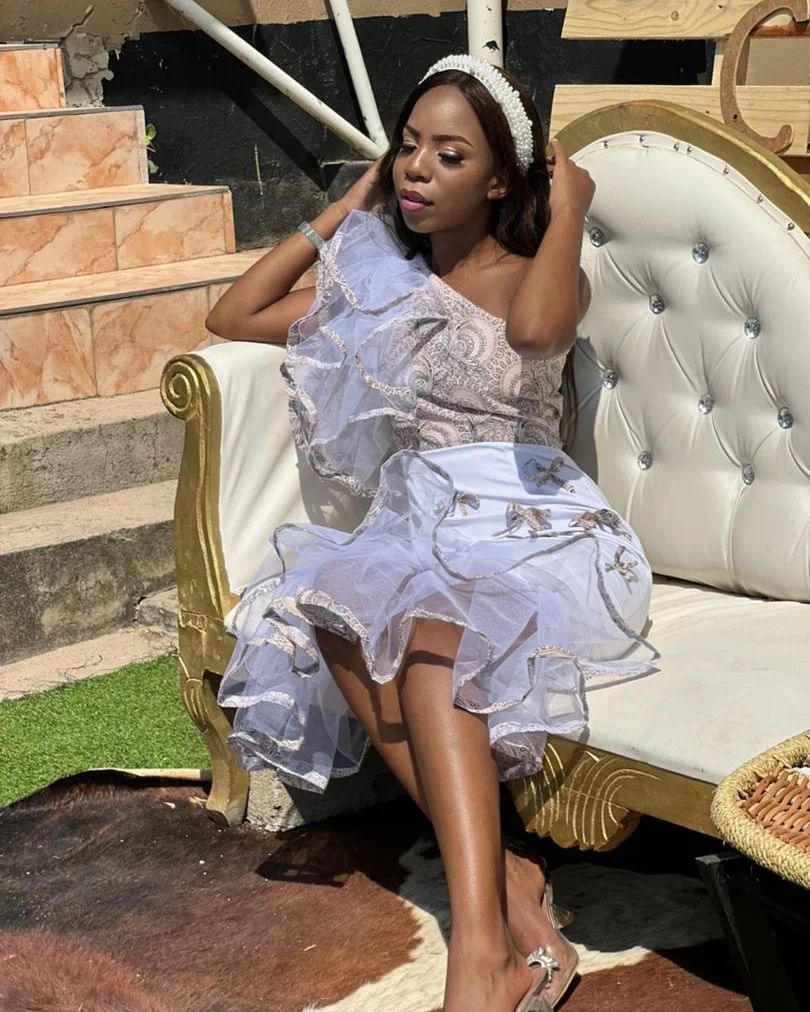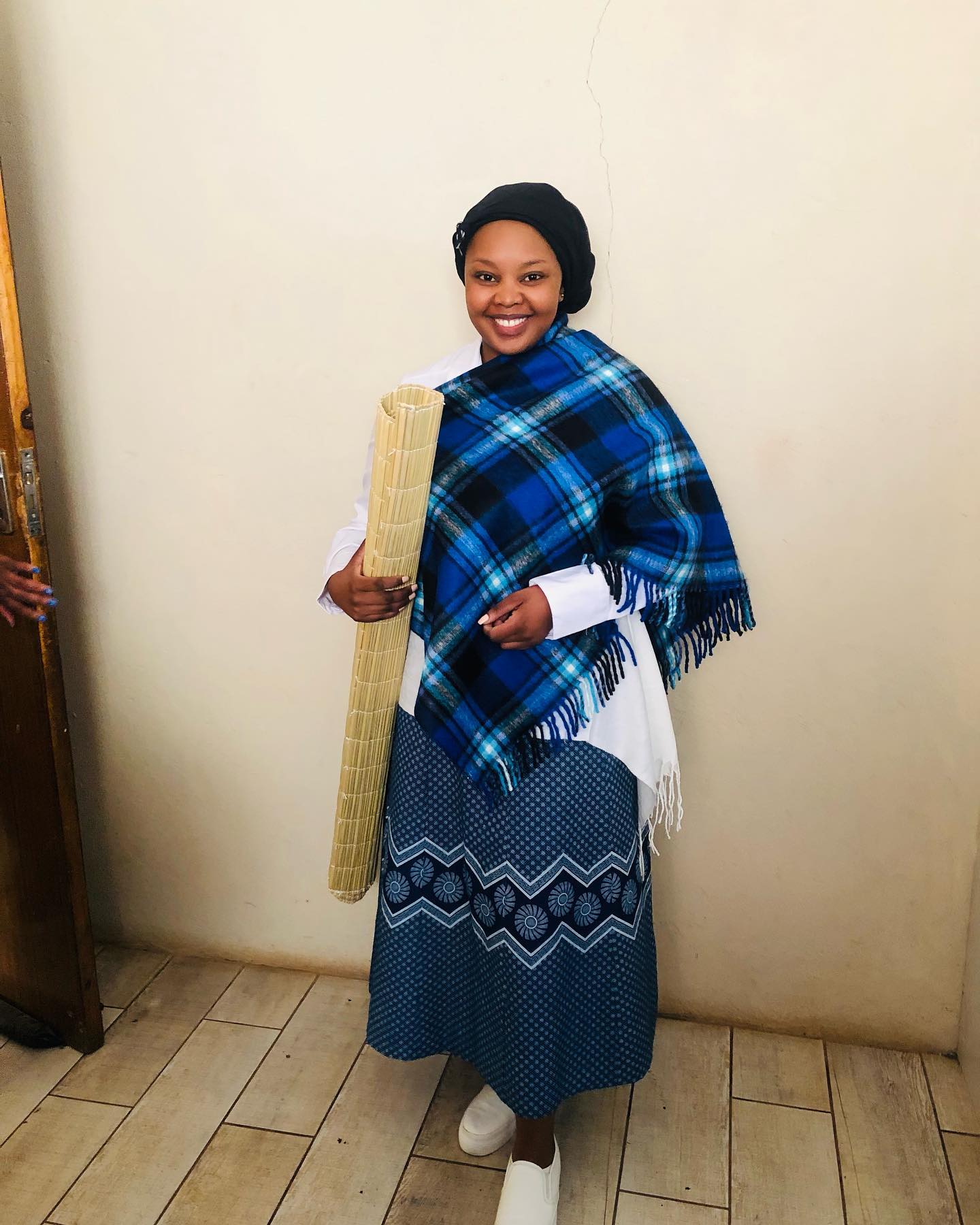 Styles and designs that flatter different body types
A-line: This classic silhouette works well for various body shapes, as it cinches at the waist and flows down in an A-shape.
Mermaid: If you want to flaunt your curves, opt for a mermaid-style Shweshwe dress that hugs your figure before flaring out around the knees.
Ballgown: Perfect for creating a fairytale look, ballgown dresses have a fitted bodice and a voluminous skirt, ideal for pear-shaped or hourglass figures.
Remember, when choosing your Shweshwe dress, it's important to prioritize comfort, style, and personal preference. By considering these factors and embracing your unique beauty, you'll rock your Shweshwe dress with confidence on your special day.
Styling the Shweshwe Dress
If you're planning to wear a Shweshwe dress for your wedding, you've made an excellent choice! These traditional African dresses are vibrant and elegant, perfect for your special day. To ensure you rock your Shweshwe dress with confidence, here are some styling tips to consider.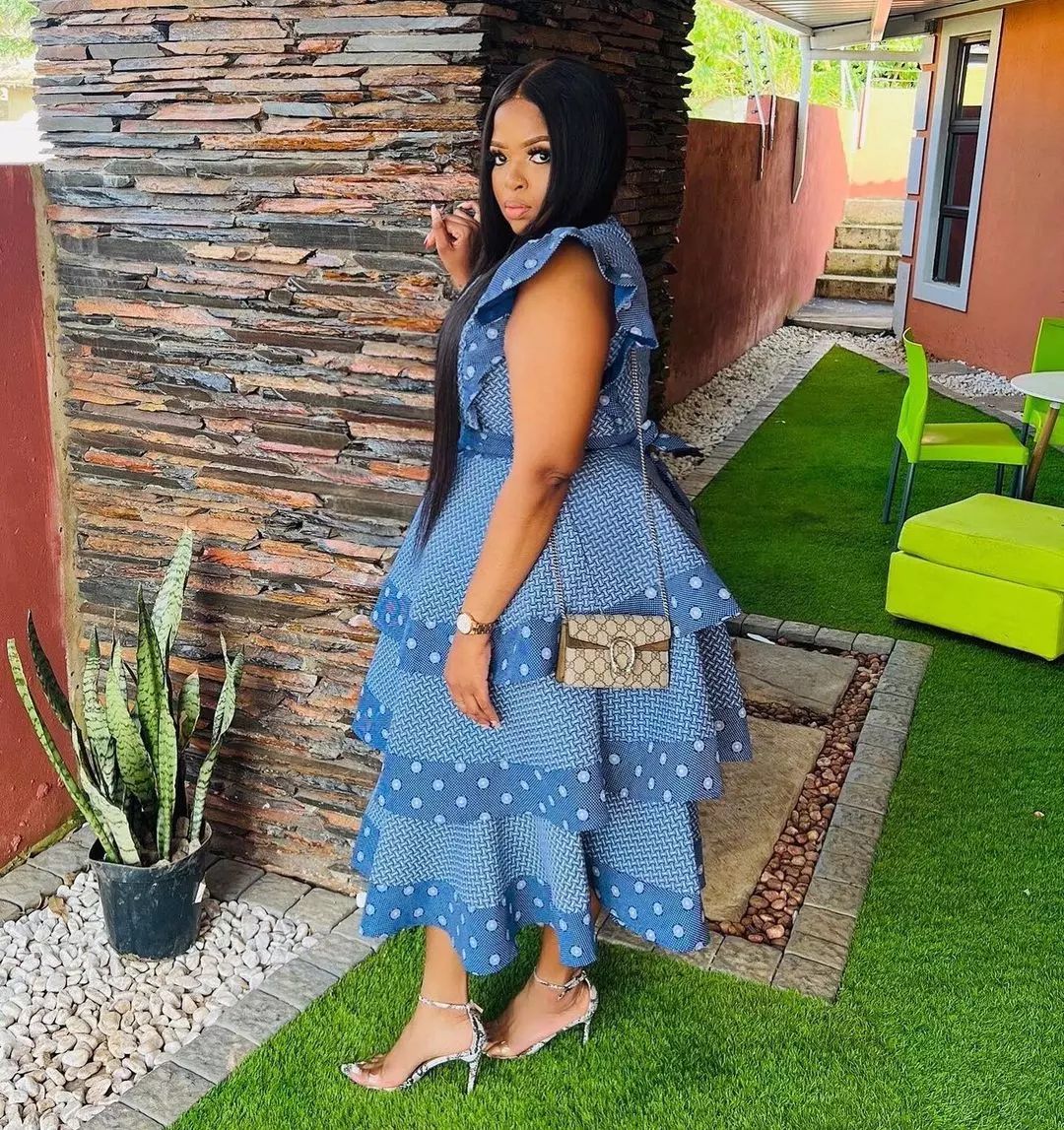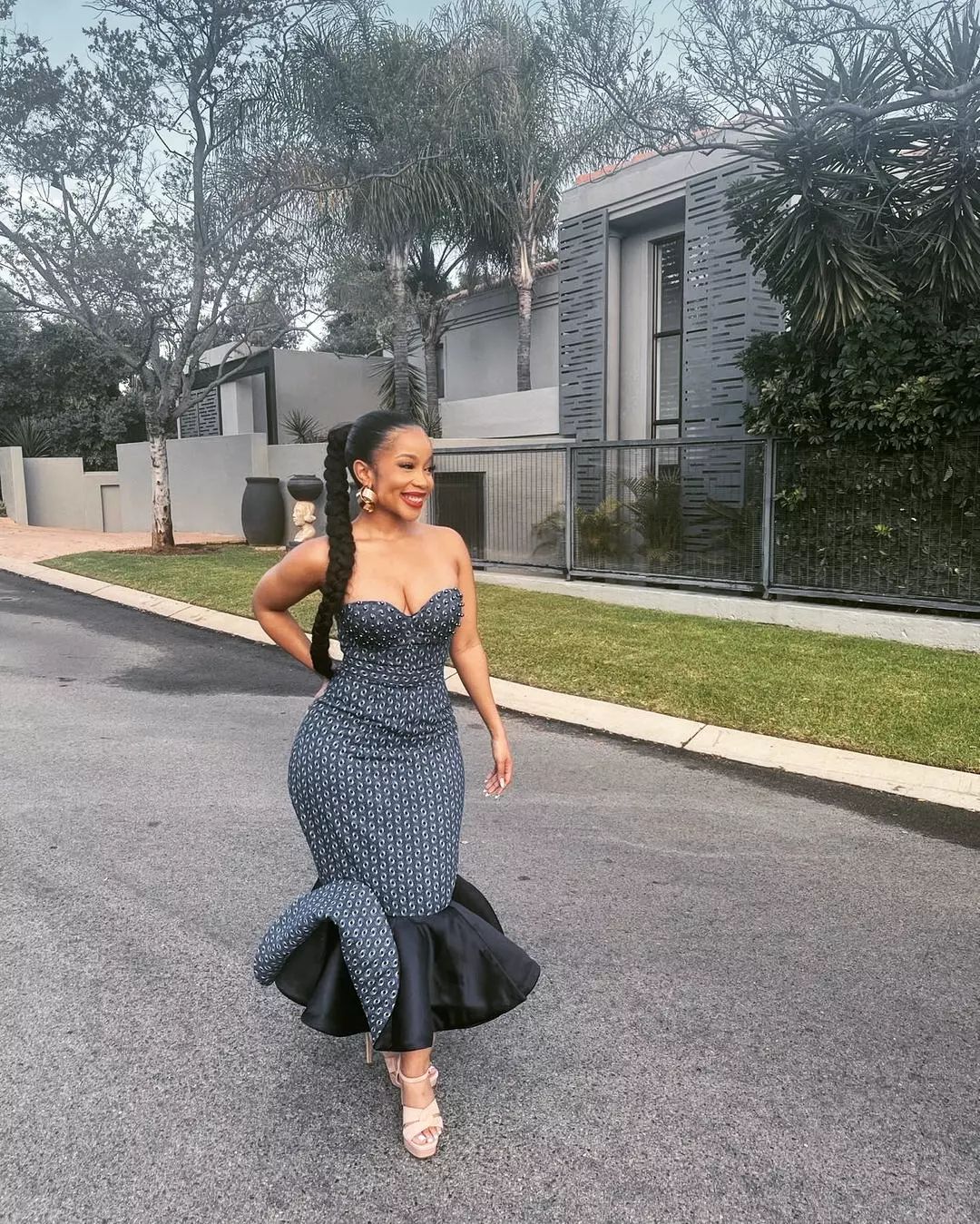 Accessorizing the Shweshwe dress with jewelry and headpieces
To enhance the beauty of your Shweshwe dress, consider accessorizing with jewelry and headpieces. Choose pieces that complement the colors and patterns of the dress. Bold statement necklaces or delicate earrings can add a touch of elegance. You can also opt for a headpiece, such as a fascinator or a traditional African headwrap, to complete your look.
Choosing the right shoes and handbag to complement the dress
When it comes to footwear, select shoes that match the style and color palette of your Shweshwe dress. Opt for comfortable yet stylish options like heels or sandals with intricate details. As for the handbag, choose a design that complements the aesthetic of the dress while being practical enough to carry your essentials.
By following these styling tips, you'll rock your Shweshwe dress at your wedding and make a lasting impression on your special day. Enjoy celebrating in style!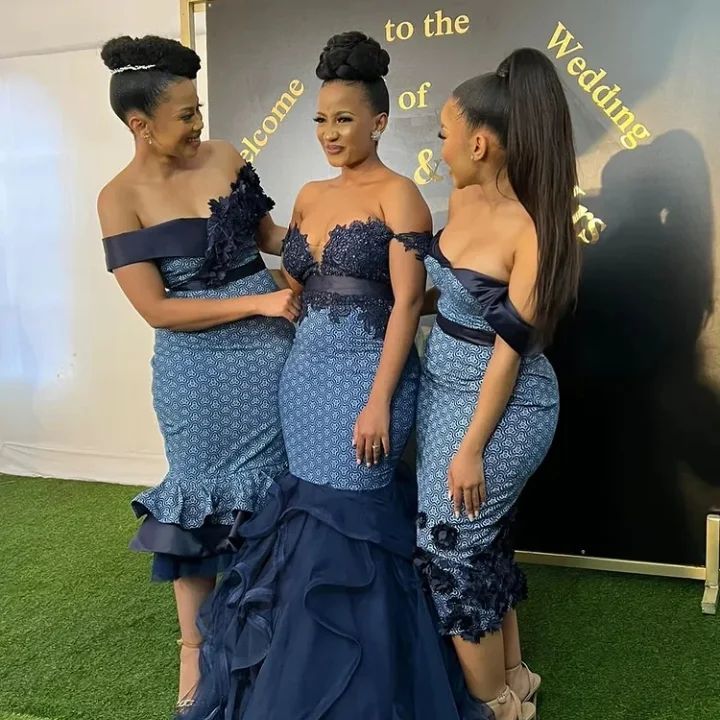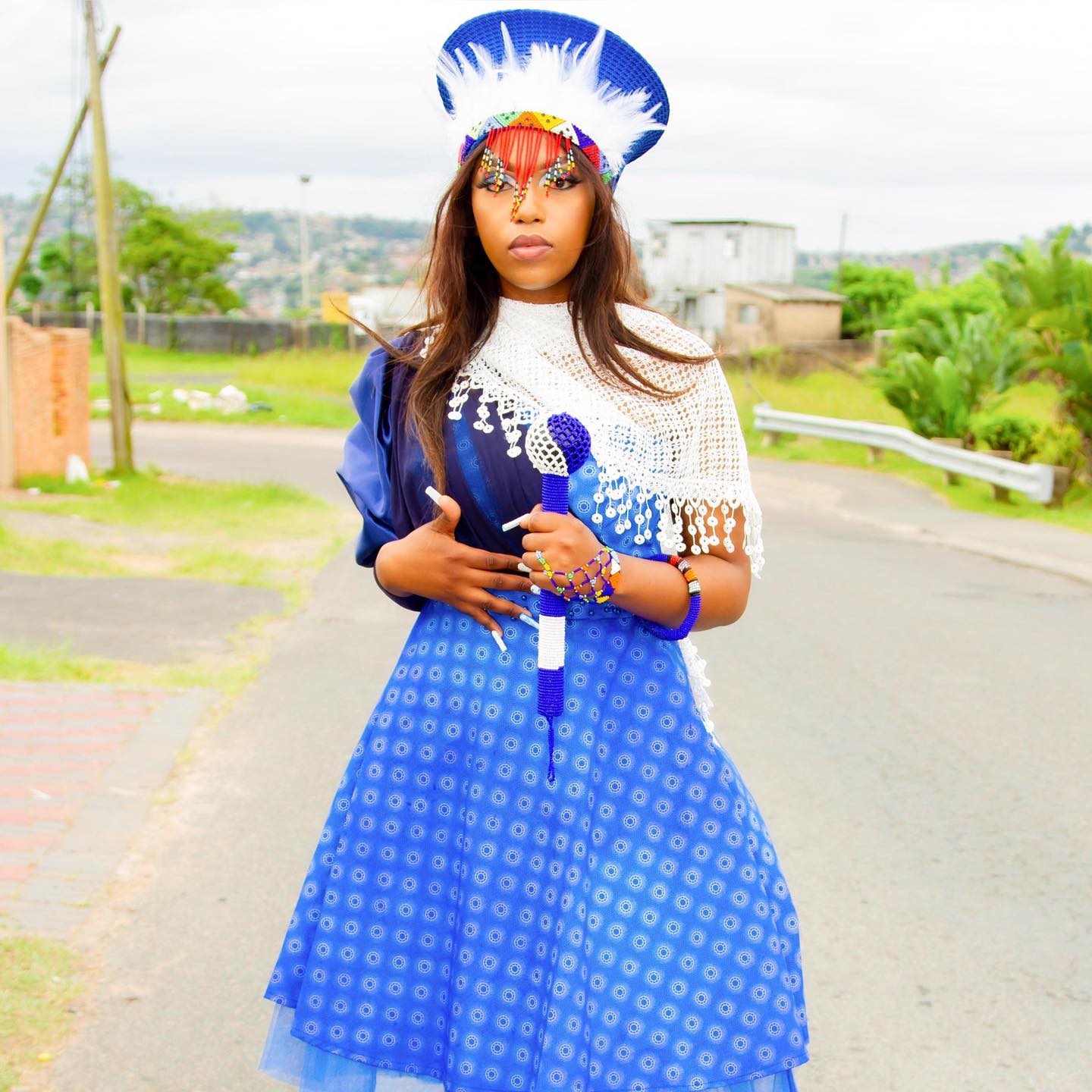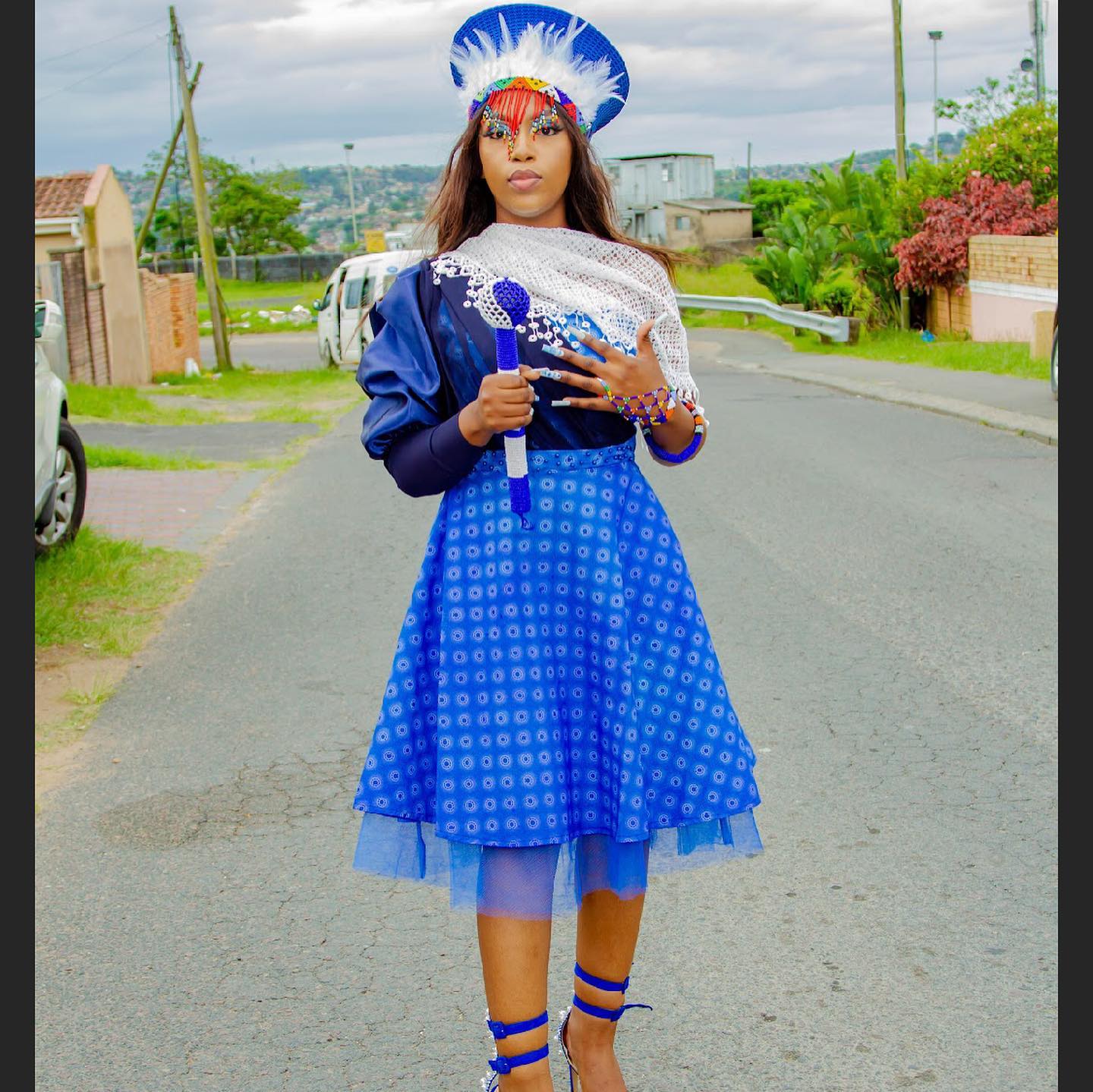 When it comes to traditional African weddings, the Shweshwe dress is a must-have. But how can you ensure that you look your best and truly shine on your special day? The Makoti Style Guide is here to help!
Hair and Makeup Tips
Finding the perfect hairstyle is essential to complete your look. Consider hairstyles like braids, elegant updos, or stunning cornrows that beautifully complement the Shweshwe dress. These hairstyles not only add a touch of sophistication but also showcase the intricate details of the dress.
To enhance your natural beauty, opt for a makeup look that highlights your features without overpowering them. Choose earthy tones and neutral shades that complement your skin tone. Soft smokey eyes, coral or pink lips, and a natural-looking foundation will create a stunning bridal glow.
Remember, it's important to do a trial run with your hairstylist and makeup artist before the wedding day to ensure that you are happy with the final result.
So, embrace the beauty of the Shweshwe dress and let your hair and makeup enhance your overall bridal style. With these tips, you'll be sure to rock the traditional African wedding look with confidence and grace!