Manaka Ranaka (born 6 April 1979) is a popular South African actress. The most known role she has played is in the soap opera Generation: The Legacy as Lucy Diale.
She was also cast in the soap opera Isidingo, a starring role, on SABC3 as Nandipha Sithole in 2000. Her amazing and unique work on television has earned her an award. In 2007, she was the recipient of the SAFTA award for the Best Actress in a Television Comedy.
South Africa is known to produce many actors and actresses and Manaka is one of them. Viewers of the SABC drama series Generations would agree that she is a talented actress.
Manaka Ranaka: Popular South African actress known for Generation: The Legacy.
Early Life
Manaka Ranaka was born on 6 April 1979 in Soweto, South Africa. The famous actress's parents' name is Kgotlaesele Ranaka and Nonceba Ranaka did all of their best to raise her and her siblings.
She grew up and was raised with her sisters Mpumi Ranaka and Dineo Ranaka. Although her beginning is humble, she has managed to make an impact that has affected many entertainment lovers.
Education
Manaka had her high school academics at Dinwiddie high school. After her education, she entered the movie industry as an actress. The actress began to perform in productions like On my Birthday, Drumstruck, and Trong.
Career
She appeared in the SABC3 soap opera Isidingo playing the role of Nandipha Sithole in 2000. The actress later got pregnant and then received a sack letter. Later in 2002, she was cast in the SABC1 series Gaz'lam as Portia. She appeared in all the eight original Sitcom seasons on SABC2 and was cast as Lerata Khumalo.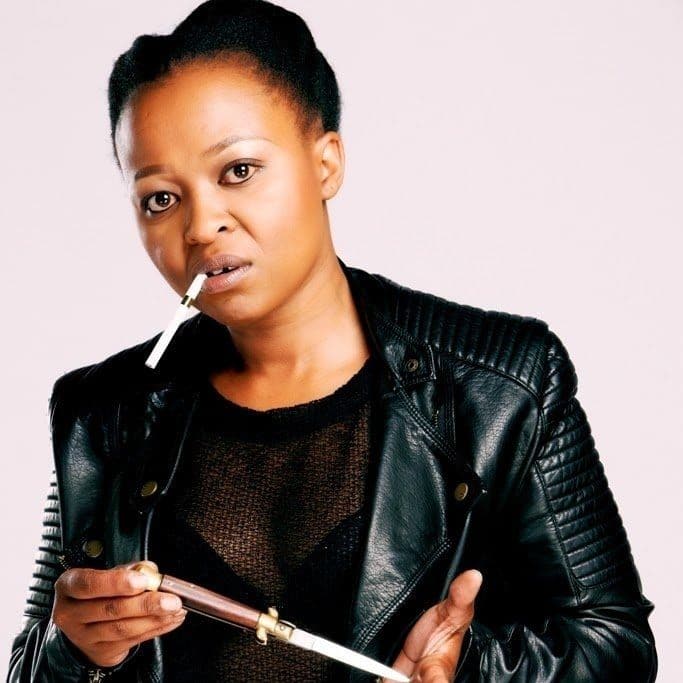 Manaka also appeared in the documentary series Sex TV in 2005. She landed the starring role of Nozuko in the SABC3 One Way in 2006. Later that year, she was cast as Tshia, a supporting role, in the SABC1 Vinolia Ntuli.  Neli was the next role she appeared in, she was cast in the 4th season of Home Affairs in 2007.
Also, she was featured in the SABC1 drama series titled Society playing Amanda. She was also cast as Zanele Kgaditse in the e.tv soap opera Rhythm City in 2012. Another starring role she played was in the South African soap opera Zabalaza.
She starred alongside actors like Thami Africa, Baby Cele, and Seputla Sebogodi. She received the award for the Best Actress in Television Comedy at the South African Film and Television Award (SAFTA) in 2007. Personal Life Manaka Ranaka is a proud mother of three children, two beautiful daughters and a son.
Manaka Ranaka dated Thabo Monareng.
She is nine years older than he is. She took to social media to share their picture. According to her, to date, a man without kids is out of the question. In her view, men without kids do not understand what parenthood is about and may make things complicated maybe because she is a mother. She has three children Kagiso, Lasedi, and another child. Although she says that she has no problem with raising them alone.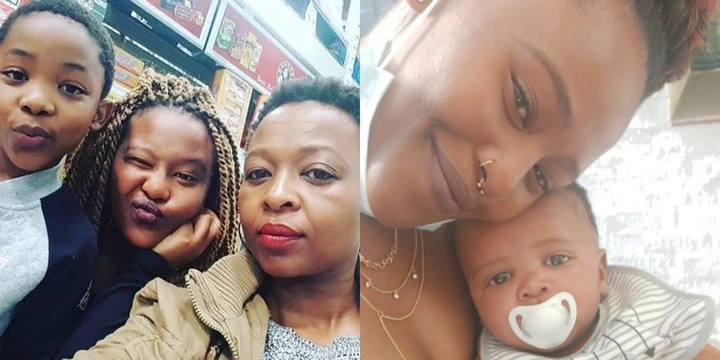 The children's father, her baby daddy is still known to her alone. The actress however does not like the fact that the father of her children is not part of their lives. Although she says that she is less bothered about it. Rumors She was a topic in "fake news" that circulated like wildfire on the internet. The news reported that the actress was dead.
In 2018, a post on Facebook went viral claiming that the actress lost her life in a car crash. She refused to keep mute about the news and was quickly notified the social media.
Manaka shared a picture that she was alive and well. Although she was involved in a car crash earlier on Friday in Johannesburg, she came out alive.
However, the accident did claim a life, reports have it that she knocked a young girl while she was driving.
Social Media
She is also active across platforms on social media, on Instagram, her account is verified.
The account reads that she is a "living legend, multi-award-winning actress, language supervisor, and content supervisor". Her account on social media contains many information about her including her lifestyle, family, and work.
On Instagram, she has over 1 million followers. Net worth Manaka Ranaka is among the richest South African actresses. According to All Famous Birthday, she has an estimated net worth of $1.5 million.
Drop your comments and views about this scene
Please don't forget to share the post with as many people as you feel comfortable doing so