Andiswa The Bomb devastated after learning DJ Melzi's infidelity rumors.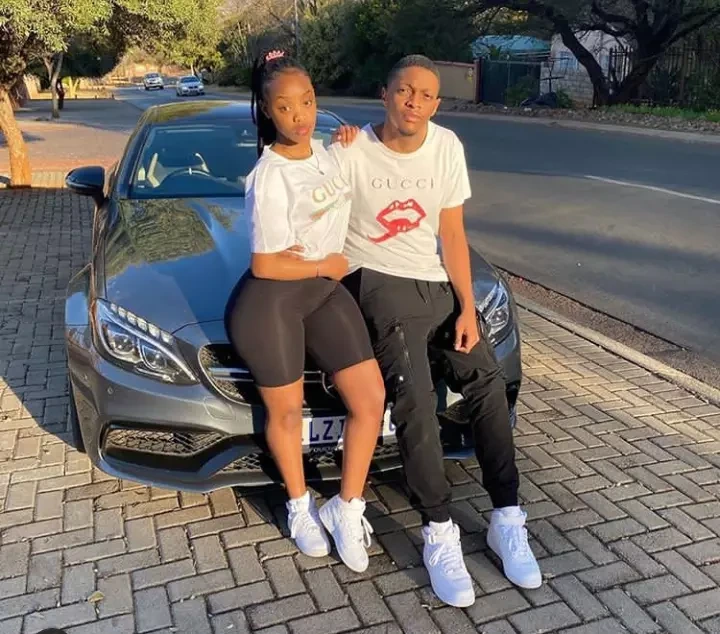 Andiswa Selepe, also known as The Bomb, reacts to rumors of being cheated on by DJ Melzi.
The influencer shares a photo with a bouquet of roses, sparking speculation about forgiveness and a new lover.
In other news, Andiswa Selepe Tshabalala popularly known as The Bomb RSA Aka Andiswa TS is a South African born model, social media star and Instagram Celebrity

Well-known South African social media influencer, Andiswa Selepe famously known as The Bomb reacts following rumors of being cheated on by his boyfriend, DJ Melzi.
The DJ trended on social media a few days ago, as it was rumored that he has a side chick.
The alleged side chick spoke about her dating experience with the DJ and further revealed that she didn't know he was married.
"A self-claimed model, @lallah_top_model, posted a video on TikTok explaining that she was asked out by the La Melza hitmaker on Instagram, where he claimed that his marriage to his wife was a publicity stunt," Briefly wrote.
I can't believe Dj Melzi cheated on her pic.twitter.com/Hm6FWQrG8y

— Daniel Marven (@danielmarven) September 14, 2023
Taking to Instagram, the influencer who is also a YouTuber shared a photo of herself holding a big bouquet of rose flowers.
People questioned if she's forgiven the DJ, and if the bouquet was from a new lover.
Check:
Follow us for more of the content 💖 Stay Updated and Connected on SSiTV
Don't forget to follow and like our page for more of the content 💖