She has since been dupped as the next big thing to small screens.
Dakalo Molope has been winning big of late, and her new on-screen character on etv's drama series Scandal has seen her being poised as the best-supporting actress of 2022, given her age.
Her cunning and arrogance on-screen have seen her being the bubbly actress we all love to hate.
In the wake of the new storylines, Dakalo, who stars as 'Mo', has been wowing us with her unmatched acting flair capped with thrills and drama. She is cast as a problematic teen who always finds her way to manipulate and lie for her good. She is calculative and persuasive.
Recently Scandal viewers are so happy about her , some of the viewers said she looks more beautiful , so mature and calm on our screen , no more drama..
We really love this new Motshabi.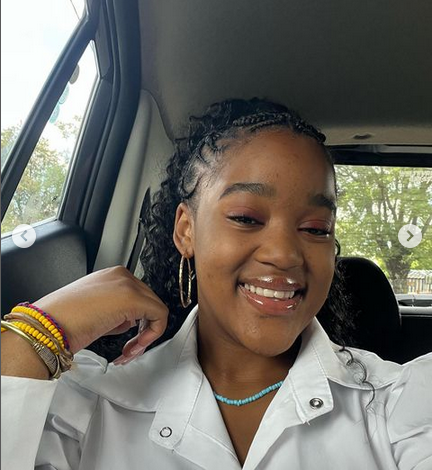 Just like those before her, she attended the National School Of Artsto perfect her craft to furnish her craze of arts. Surprisingly she is a jill of all trades; she also doubles as a percussionist, choreographer and presenter. Confirmed reports have it that she is currently doing grade 11.
She is a sangoma in real life , months ago she answered her calling and went to ephehlweni, an initiation school to learn and understand her gift and calling.
She was juggling school, work, and initiation school. It was not easy for her but she had to reflect and make peace with the fact that she is not like other teenagers.
We are passionate storytellers and content creators With a creative flair and a deep appreciation for the art of storytelling, We dedicated our time into sharing interesting TV series full stories, intriguing teasers, and daily updates.
Thank you for reading throughout the article, we appreciate your support and valuable time, you are a champion
Follow us for more of the content 💖 Stay Updated and Connected on SSiTV