Rapper Big Zulu denies marriage rumors, calls them defamatory.
Rapper Big Zulu responds to claims of him being married to another man, calling it humiliating and defamatory. Fans support him.
Rapper Big Zulu has responded to claims of him being married to another man
The Inkabi Records owner said that this has to be one of the most humiliating things one can do
The Imali Eningi hitmaker fans agree with him and also share their own opinions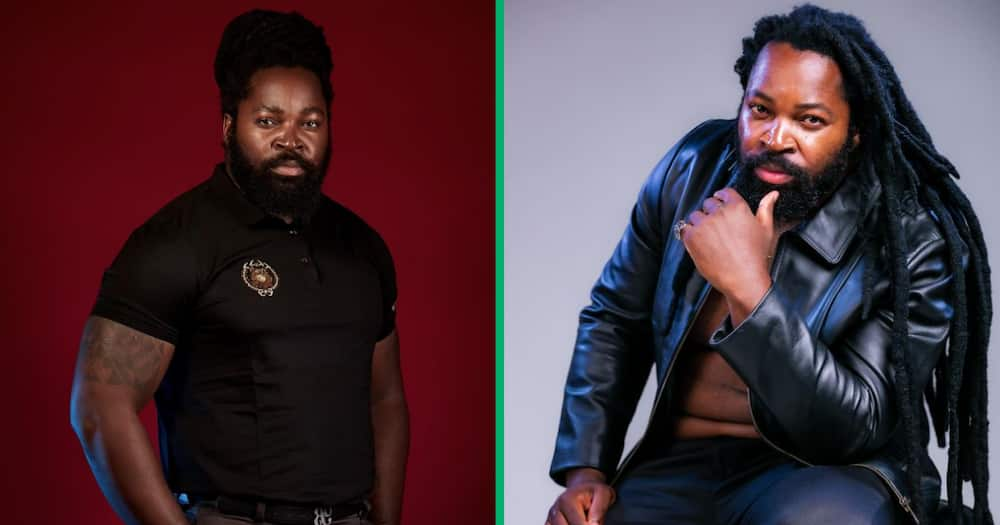 No matter how funny it can be, never joke about someone's sexuality. Big Zulu found himself at the centre of controversy after a certain X user defamed him.
Big Zulu trends once more on Twitter
The Inkabi Records owner, Big Zulu, finds himself yet again headlining the trending lists. Recently, the star trended after he flexed his two new luxury Mercedes-Benz cars he bought.



The rapper became the talk of town after he clapped back people who were trolling him and joked about his sexuality.
An X user, @AdvoBarryRoux, resurfaced an old tweet which led to people joking about the rapper marrying a man. The user posted it again, which made Big Zulu respond to the pictures of his doppelganger.



The X user imposed that it is the Imali Eningi hitmaker and captioned the pictures:
"Love is a beautiful thing. Nkabi Nation."
Check out the picture below:
We are passionate storytellers and content creators With a creative flair and a deep appreciation for the art of storytelling, We dedicated our time into sharing interesting TV series full stories, intriguing teasers, and daily updates.

Thank you for reading throughout the article, we appreciate your support and valuable time, you are a champion

If you could leave a comment and share the post with as many people as you feel comfortable doing so, it would be greatly appreciated

Stay Updated and Connected on SSiTV – Follow us and Don't forget to like our page for more of the content 💖
Big Zulu responds to trolls about his sexuality
After the tweet circulated on social media of rapper Big Zulu allegedly kissing another man, the star responded and slammed those ridiculous claims, mentioning that this is defamatory to his name.
The Inkabi Records owner then wrote a lengthy message on his X account addressing this issue, he said:
"This is defamatory to my name. Please acknowledge the value of respect, as it has significantly shaped who I am today. As a responsible adult, I am actively raising children, and your shared content would be inappropriate for them to see. I have a family, and I urge you to show them the consideration they deserve, even if you may not hold the same regard for me, which is perfectly fine."
Check out his tweet below:
Fans rally behind Big Zulu
Shortly after the musician addressed the claims and trolls, his fans and followers rallied behind him and supported him. Check out some of the comments below:
@NomavilaB said:
"That's what I thought when I saw this."
@Mceey_One4 wrote:
"Ewu ay. Kona kuwukdelela oksezingeni elicokeme loku. Uyanqena ukumthola umfana uthi ukuxoxa naye nkabi?"
@KhuluBokang replied:
"Askies Ta Zulu, we often seek for attention in the wrong places and for the wrong reasons."
@EsonasihleM responded:
"Hopefully, he sees this and deletes!"
@RealMrumaDrive said:
"This pictures are so old I even remember you complaining about them back then. Muyeke nkabi ngizo dealer naye."
@SiyaRumbu21 wrote:
"Sorry bhuti. Ziyahlupha zona ezi accounts."
@Sphe____ said:
"All this for impressions."
Big Zulu celebrates 150 Bars hitting 1 million views in 4 days
In other entertainment news, Briefly News reported that Big Zulu took to social media to celebrate 150 Bars, hitting 1 million views in just four days on YouTube. The Mali Eningi rapper dropped the viral diss track late on Friday, 19 August.
The rapper shaded the entire Mzansi rap industry in the song. He roasted artists like Cassper Nyovest, AKA Stogie T and Emtee.
Source: Briefly News
Follow us for more of the content 💖 Stay Updated and Connected on SSiTV
Don't forget to follow and like our page for more of the content 💖