Gontse Ntshegang is a South African actress who has appeared in Rhythm City and other drama series. The actress was born on July 1, 1983, and will be 40 years old in 2023. And more recently she plays segearnt Rea Rathebe on Skeem Saam. Read more about her below.
Gontse Ntshegang who plays Rea Rathebe on Skeem Saam
Full name: Gontse Ntshagang
Date of birth: 1 July 1983 (40 years)
Place of birth: Rustenburg, North West, South Africa
Education: National School of Arts
Alma mater: Wits University of Johannesburg
Height: 1.6m
Occupation: Actress
Known for: Sargeant Rathebe from Skeem Saam
Net worth: $400,000
Nationality: South African
Early life of Gontse Ntshegang
Gontse Ntshegang is a South African actress who was born in Rustenburg. Her birthday is July 1, 1983, which means she will be 40 years old in 2023. Her childhood is largely unknown. She enjoys keeping her personal life private.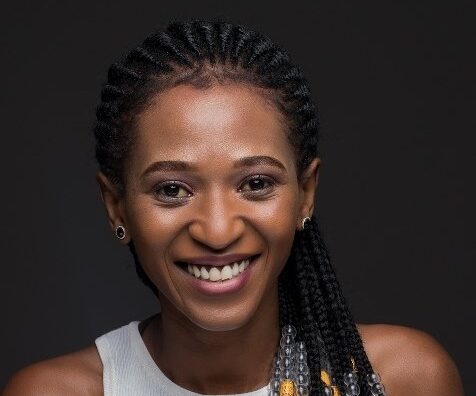 Personal life
She most likely has a husband and is married with children at her age. She shared a photo on Instagram with a girl who resembles her daughter.
Gontse Ntshegang AKA Rathebe from Skeem Saam
Unfortunately, this cannot be confirmed because she does not reveal much about her personal life. While most people ask if she is related to Shoki Mmola, the is, the two simply are'nt related. They just happen to look very much alike, however, Shoki Mmola is taller.
Educational background
She aspired to be a pharmacist when she grew up. Moreover, later enrolled at the National School of Arts, where she studied fine arts with a touch of drama. She also studied full-time drama at Wits University, which she left to pursue physical theatre, set design, and film studies.
Acting Career Pathway
She appeared in the Lion and the Jewel stage production. Gontse made an appearance on DStv music channel O. She then appeared on Yizo Yizo and Hillside. Gontse was the narrator of the e.tv Mahadi Lobola series. For Lobola negotiations, the reality show was all about different cultures.
A picture of Rathebe from Skeem Saam
A picture of Rathebe from Skeem Saam
Her main credits includea role in the stage production, Lion and the Jewel – alongside Scandal! cast members Nthati Moshesh and Sello Maake Ka-Ncube. Gontse also appeared in the opening sequence for the DStv music station Channel O and had small roles on the drama series Yizo Yizo and Hillside.
More Career Information
In 2012 she was cast as Mukhwevo Holdings marketer Mapule Modise in the SABC2 soapie Muvhango, replacing Matshepo Maleme in the role. Her first appearance was on Thursday 16 August, 2012. Also in 2012, she guest starred in an episode of the international action series Strike Back.
Net worth of Gontse Ntshegang
Her net worth is unknown. However, considering her age and longevity in her career. Our experts suggest she's worth around $400,000. Which may translate to an asset total evaluation of around R7.5 million rands.
How Tall is Gontse Ntshegang?
According to our research. Gontse Ntshegang is at least 160cm. This at least according to her agency at artisteconnection.com. Which we believe is accurate to a very good extent.