'Skeem Saam' fans rejoice as Lehasa and Pretty finally tie knot.
#SkeemSaam: Are Lehasa and Pretty reuniting? Find out in the latest episode of Skeem Saam.
Discover the long-awaited reunion between Lehasa and Pretty on the popular TV show Skeem Saam.
On the latest episode of #SkeemSaam, viewers were treated to a heartwarming reunion between Lehasa and Pretty. The highly anticipated moment had fans glued to their screens as they watched the two characters come face to face after a long separation.
The reunion between Lehasa and Pretty was filled with emotions and nostalgia. Viewers couldn't help but feel a sense of joy and relief as they witnessed the characters finally reconnecting. It was a moment of closure for both Lehasa and Pretty, as they had been through a lot of ups and downs in their relationship.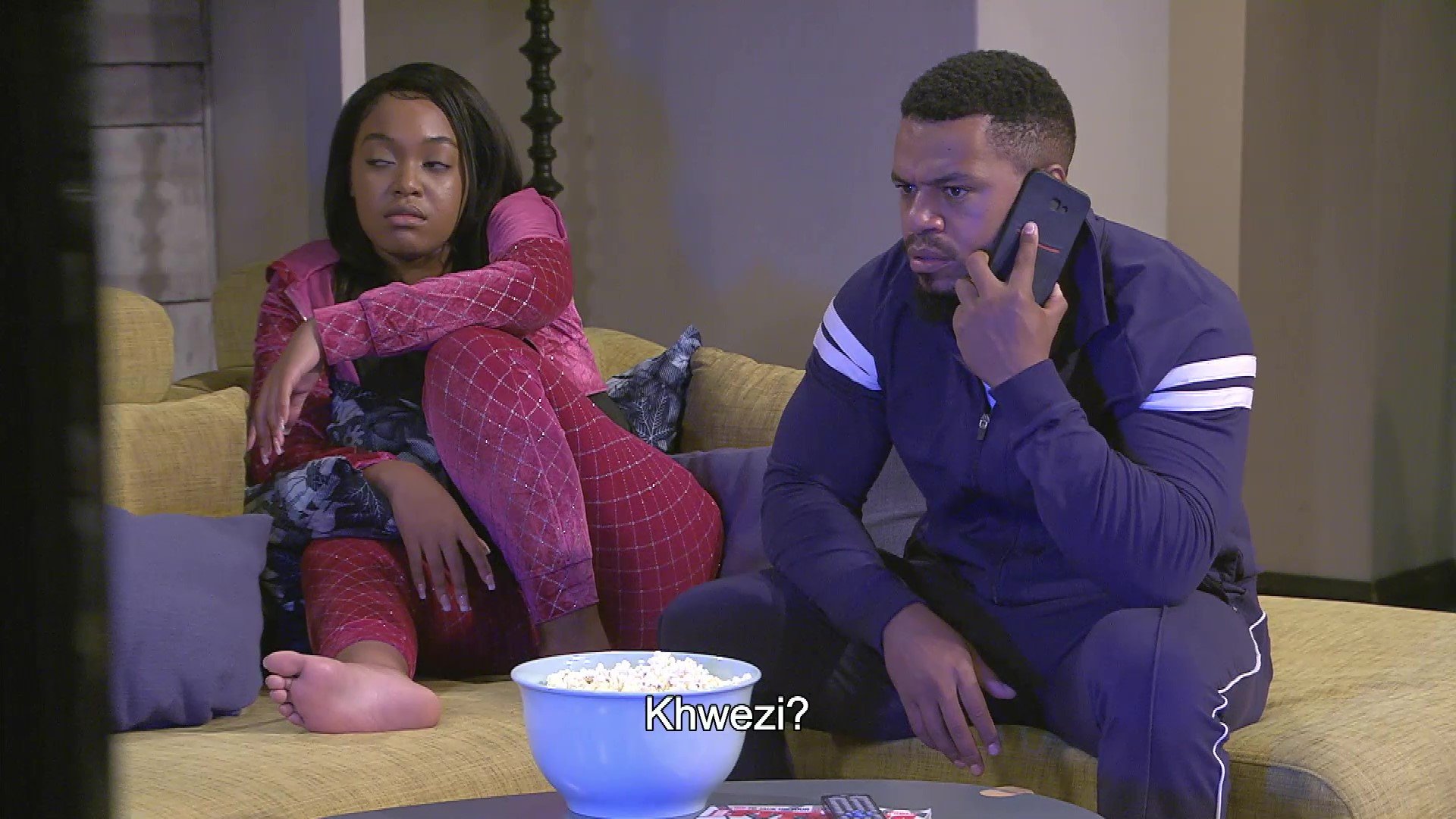 The episode showcased the strong chemistry between Lehasa and Pretty, reminding viewers of the deep bond they once shared. It was a testament to the power of love and forgiveness, as the characters were able to put their differences aside and embrace each other once again.
The reunion also provided an opportunity for reflection and growth for both Lehasa and Pretty. They were able to confront their past mistakes and learn from them, paving the way for a brighter future. It was a reminder that relationships are not always perfect, but with patience and understanding, they can be repaired.

Skeem Saam's former couple Pretty and Lehasa will bump into each other on Thursday, 9 November episode in Turfloop.
'Skeem Saam': Lehasa and Pretty union?
Former fan-favorite couple Pretty and Lehasa (Cedric Fourie) will see each other for the first time since they broke up in January. In the past week's episode, viewers saw Lehasa visiting Pretty's workplace, Bopape Law firm in Limpopo. Viewers hope the pair will get back together soon as they've had enough of Lehasa and Khwezi's (Samukele Mkhize) relationship.
In the previous episode, fans saw him proposing marriage to Pretty, who turned him down after she realized that she's competing with Khwezi and her baby for his attention and admitted she will never be his first priority. Lehasa was shocked and heartbroken when Pretty (Lerato Marabe) revealed she doesn't want to be with him anymore.

Skeem Saam Viewers React to Upcoming Episode
Skeem Saam viewers have reacted to the upcoming episode on social media.
@Nwabisa__M tweeted: "Skeem Saam writers have a tendency of not giving viewers what they want. PreHasa will be rekindled and go nowhere."
@MaboeNdi tweeted: "The way I was so sad for their breakup, I've healed and now happy that they actually broke up. Pretty must not even look at Lehasa that way. Lehasa o maswe man. Haii ke motho o ditshila hle."

@Natashmalele tweeted: "Give us Leeto and Eunice and stop going back and fourth."
Skeem Saam Teasers October 2023: Drama unfolds as Kwaito's wedding plans face obstacles and unexpected surprises shake up the community.
Get ready to witness the highly-anticipated rendezvous between Lehasa and Pretty on the hit series Skeem Saam.
Have Lehasa and Pretty finally crossed paths again? Catch the exciting reunion on #SkeemSaam.
The episode received high praise from fans, who took to social media to express their excitement and support for the reunion. Many viewers were moved by the emotional scenes and praised the actors for their compelling performances. The hashtag #SkeemSaam trended on Twitter as fans shared their favorite moments and speculated about what the future holds for Lehasa and Pretty.
Overall, the reunion between Lehasa and Pretty was a pivotal moment in the storyline of #SkeemSaam. It brought closure to a long-standing conflict and allowed the characters to move forward in their lives. As viewers, we can't wait to see what the future holds for Lehasa and Pretty and how their relationship will continue to evolve.
Prepare yourself for an epic reunion as Lehasa and Pretty's paths intertwine once again on the beloved TV show Skeem Saam.
Join us as we explore the possibility of a reunion between Lehasa and Pretty in the latest episode of Skeem Saam.
Tune in to #SkeemSaam to see if Lehasa and Pretty finally have their long-awaited reunion.
Next on #Skeem Saam
Skeem Saam Teasers October 2023
Monday 23 October 2023
Episode 81
The Seakamelas' endeavors to influence Sifiso at last result. Leeto faces Babeile about the Mythical beast's reason for death. Mahlatse is insulted by web-based entertainment remarks.
Tuesday 24 October 2023
Episode 82
Kwaito and Lizzy's association nearly sends the naysayer to guiding. Notwithstanding the chances, life happens at Bazaruto. Mahlatse is being scrutinized to show who he truly is.
Wednesday 25 October 2023
Episode 83
While wedding chimes begin ringing for one child, another's opportunity remains in a critical state and he's compelled to argue for a believable person witness. Pax challenges Mahlatse to demonstrate that he's not frightened of young ladies.
Thursday 26 October 2023
Episode 84
An awful occurrence wrecks Kwaito's lobola plans. Leeto is troubled about the new state observer.
Friday 27 October 2023
Episode 85
Jacobeth advices the Thobakgale uncles to cancel the lobola dealings. Leeto needs Happiness summoned to affirm yet his legal counselor has a superior thought.
Monday 30 October 2023
Episode 86
Extreme emotion as Leeto's preliminary starts. Kwaito's hospitalization news arrives at Glenda's ears. Letetswe urges Mahlatse to take action on Mosebjadi.
@Oletta15148998 tweeted: "Pretty must. Her guardian angel actually saved her from the draconian monster of a man. Imagine sharing a bed who's daily mission is to see your demise."
@Palesa_P tweeted: "Never mind that, they will probably end up fighting and leave us all heartbroken. Especially because Pretty saw that fake article."
Follow us for more of the content 💖 Stay Updated and Connected on SSiTV
Don't forget to follow and like our page for more of the content 💖