Nqobile from eTvScandal all you need to know finally meets her role model
The story of Scandal's Nqobile: Zekhethelo Zondi biography, career and more … Zekhethelo Zondi (born 1 October 2010) is a South African actress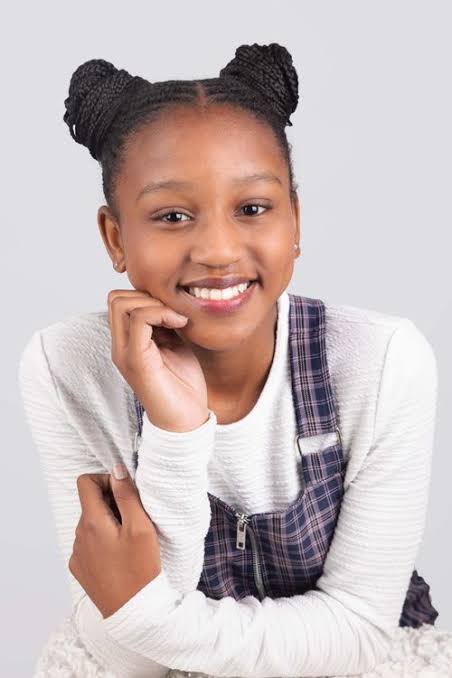 Zekhethelo Zondi is a well-known character from the popular eTv show called Scandal. She is a captivating and intriguing character that has grabbed the attention of viewers all over. Zekhethelo's story is one filled with drama, emotions, and unexpected twists.
In the show, Zekhethelo is portrayed as a strong and resilient woman who has faced numerous challenges in her life. From the very beginning, viewers were introduced to her troubled past and the difficult circumstances she had to endure. Zekhethelo's journey is a testament to the power of perseverance and resilience.
One of the most fascinating aspects of Zekhethelo's character is her transformation throughout the show. As the story progresses, viewers witness her growth and development as she navigates through various obstacles. From a vulnerable and naive young girl, Zekhethelo evolves into a confident and independent woman who stands up for herself and fights for what she believes in.
The character of Zekhethelo also serves as a representation of the struggles faced by many individuals in society. Her story sheds light on important social issues such as poverty, abuse, and the challenges faced by young people in finding their place in the world. Zekhethelo's journey resonates with viewers who can relate to her experiences and find inspiration in her strength and resilience.
Statistics show that eTvScandal, the show in which Zekhethelo appears, has consistently been one of the most-watched shows in South Africa. The captivating storyline, talented actors, and relatable characters have contributed to its popularity. The show has gained a loyal fan base who eagerly follows the lives and stories of their favorite characters, including Zekhethelo.
Nqobile, from the popular TV show Scandal, recently had a remarkable encounter with her ultimate role model, Connie Ferguson. This inspiring meeting left a lasting impact on Nqobile, as she had long admired Connie's talent and success in the entertainment industry.
During their interaction, Nqobile had the opportunity to learn from Connie's vast experience and gain invaluable insights into the world of acting. Connie generously shared her knowledge, providing Nqobile with guidance on honing her craft and navigating the challenges that come with being in the public eye.
Connie's remarkable journey to success served as a motivation for Nqobile, reaffirming her own aspirations and fueling her determination to excel in her career. Witnessing firsthand how Connie has overcome obstacles and achieved tremendous success, Nqobile was inspired to push herself further and aim for greatness.
In addition to their discussion about acting, Nqobile and Connie delved into the importance of using one's platform for positive change. Connie shared her experiences of leveraging her fame to raise awareness about social issues and contribute to various charitable causes. This conversation sparked a newfound sense of responsibility within Nqobile, inspiring her to consider how she too can make a difference in the lives of others through her work.
The meeting between Nqobile and Connie was not only a dream come true for Nqobile but also a significant milestone in her professional journey. It served as a reminder that with hard work, dedication, and the right role models, one can achieve their dreams and leave a lasting impact on the world.
This encounter with her role model, Connie Ferguson, has undoubtedly left an indelible mark on Nqobile's life. It has reignited her passion for acting, provided her with invaluable insights and guidance, and empowered her to use her platform for positive change. Nqobile is now more determined than ever to pursue her dreams and make a meaningful impact in the entertainment industry, just like her beloved role model, Connie Ferguson.
Nqobile from Scandal finally meets her role model, Connie Ferguson. ❤️
Many people know her by " Nqobile Mdletshe" which is a charector she is playing on the etv hit soap opera Scandal!, which is premiers weekdays from 7:30pm to 8:00pm. Her real name is Zekhethelo Zondi, her profession, she's a model and she's an actress.
Many viewers started to notice her on Scandal! but the young talented actress made few television debuts, she appeared on the Mzansi Magic drama " Isifiso" but before Isifiso her breakthrough was with a drama series called Shadow, where she played a charector of Palace Dladla's daughter. According to the source she has joined her agency at the age of 6 years which is in 2017.
Zekhethelo Zondi can speak fluently IsiZulu English, Basic Sotho and Basic Xhosa. We are happy to see a young talent being exposed at a very young age.
In conclusion, Zekhethelo Zondi from eTvScandal is a character that has captured the hearts of viewers with her compelling story and captivating performance. Her journey from a vulnerable young girl to a strong and independent woman serves as an inspiration to many.
Through her character, important social issues are addressed, making the show not only entertaining but also thought-provoking. eTvScandal continues to be a beloved show, thanks in part to the unforgettable character of Zekhethelo Zondi.
Drop your comments and views about this scene
Please don't forget to share the post with as many people as you feel comfortable doing so