Roderick Jaftha is a celebrated actor who rose to fame for his role as Glen Majozi on the popular soap opera Generations.
He played the charismatic and ambitious businessman who had a tumultuous relationship with his wife Vivian Majozi, portrayed by Faye Peters. Their on-screen marriage captivated the viewers with its drama, intrigue, and romance, but also involved cheating and betrayal.
Glen Majozi was one of the most loved and hated characters on Generations, and Roderick Jaftha delivered a stellar performance that showcased his talent and flair. He became a household name and a celebrity in South Africa, enjoying the perks of his success.
The Fall of a Legend
However, in 2002, Roderick Jaftha decided to leave Generations and pursue other opportunities. He appeared in several other productions, such as Villa Rosa, where he played Dr Anthony Jackson, a charming and handsome doctor. He also ventured into directing, and worked on some projects for SABC.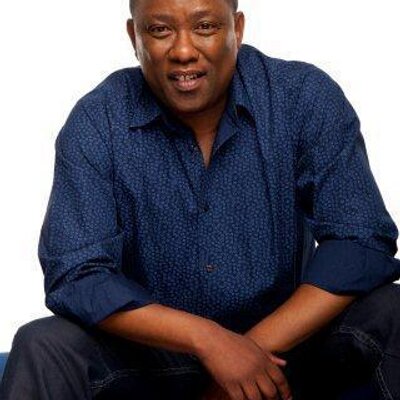 But his career took a downward turn when Villa Rosa was replaced by another show, and he found himself out of work. He struggled to find new roles, and his finances and personal life suffered. He also lost a lot of weight due to stress, which sparked rumors that he was abusing alcohol and drugs.
He became isolated and depressed, and did not reach out to his contacts in the industry for help, because of his pride. He felt like he had lost everything he had worked for, and did not see a way out.
The Comeback of a Hero
Fortunately, Roderick Jaftha got a second chance when he was offered a role on Rhythm City, another popular soap opera. He played the role of David Genaro's right-hand man, who was involved in the criminal underworld. He impressed the viewers with his acting skills and charisma, and reminded them of why they loved him in the first place.
However, because of his drastic weight loss and long absence from the screen, some viewers did not recognize him at first. They were surprised to learn that he was the same actor who played Glen Majozi on Generations. But they soon embraced him as one of their favorite characters on Rhythm City.
His role on Rhythm City opened up new doors for him, and he got to appear on other shows, such as Isono and Kings of Jo'burg. He also regained his confidence and happiness, and kept his private life under wraps. He proved that he was still a force to be reckoned with in the entertainment industry, and that he could overcome any challenge.
Roderick Jaftha is an inspiration to many aspiring actors, and a testament to the power of resilience and perseverance. He is one of the most versatile and talented actors in South Africa, and we hope to see more of him on our screens.