Molefi Monaisa: Wallet unleashes talent and charm on Skeem Saam.
Molefi Monaisa, the South African actor known for his role as Ntate Wallet in Skeem Saam, has become a fan favorite. Despite not initially pursuing acting, Monaisa has risen to become an entertainment powerhouse.
He was trained at the Method Actors' Center in Pretoria and began his career on the theatre stage before transitioning to TV. Monaisa's character, Wallet, is loved for his mannerisms, passion for poetry, and thought-provoking quotes. In real life, Monaisa is reportedly a poet and remains single.
Molefi Monaisa (born 1971) is a 52-year-old South African actor best known for portraying the fictional character Ntate Wallet in Skeem Saam, the South African educational soap opera. 
Being cast in Skeem Saam has been one of the greatest pleasures of Molefi's career. Through his role in the soap, he has risen to become a fan favorite and an entertainment powerhouse.
Interestingly, acting was not his childhood fantasy or dream. Molefi was, in fact, a late-bloomer as an actor. Today, he has won the hearts of the public and filmmakers with his acting skills and performances. He is indeed a great asset to the Skeem Saam production crew.
Summary of Molefi Monaisa's Biography 
Full name: Molefi Monaisa
Nickname: Wallet
Gender: Male
Date of birth: 1971
Nationality: South African
Marital Status: Single
Siblings: Two older sisters and a younger brother
Famous for: Playing Ntate Wallet on Skeem Saam
Molefi Monaisa Hails From Potchefstroom, North West Province
Skeem Saam actor Monaisa is a native of a town in North West province called Potchefstroom. He was born in the region in 1971, but his exact date and month of birth are unknown. Molefi is of Tswana origin and can speak Setswana fluently. He was reportedly raised by his parents, alongside his three siblings – two older sisters and a younger brother.
Unfortunately, their identities and that of his parents and information about his family are under the radar. The actor had his basic education at his birthplace. According to him, he was a troublesome learner, and so his teachers would send him to join other learners at their school drama center as a form of punishment.
The Actor Was Trained At The Method Actors' Center, Pretoria
It is easy to assume that Molefi Monaisa graduated from Harvard University or one of the prestigious universities in the country or outside South Africa. If you have ever thought so, you are not the only one. Judging by his eloquence, brilliance, flawless British accent on Skeem Saam, you would think he had acquired tons of university degrees before breaking out into mainstream success on the soap opera.
The actor studied Dramatic Arts at the Method Actors' Center, Pretoria, which happens to be one of the renowned and leading acting schools in South Africa. The number of years he spent at the institution is not known. His training from the actor's training school helped shape his now-thriving acting career. He started in theatrical productions before moving into the TV and Film industries.
Why Molefi Monaisa Became a Poet Instead of a Doctor
While Molefi's fame came through acting, the art of reading scripts and interpreting roles on set was not his initial ambition. He had wanted to be a doctor or a lawyer, but that dream was buried after realizing that his parents could not see him through school.
It is a known fact that both medicine and law are professional courses. It also takes a lot of money to train someone in medical and law schools. Having realized that things might not be the way he wanted it, Monaisa proceeded to Pretoria to hone his acting skill, which he presumably developed during his primary school days at his school drama club.
As earlier mentioned, the actor was very troublesome in his primary school, so his teacher punished him by sending him to join other learners at the school drama group. Today, Molefi has become a household name through acting. His journey under the spotlight since he broke out has also been an inspiring one.
Molefi Monaisa Began His Career On Theatre Stage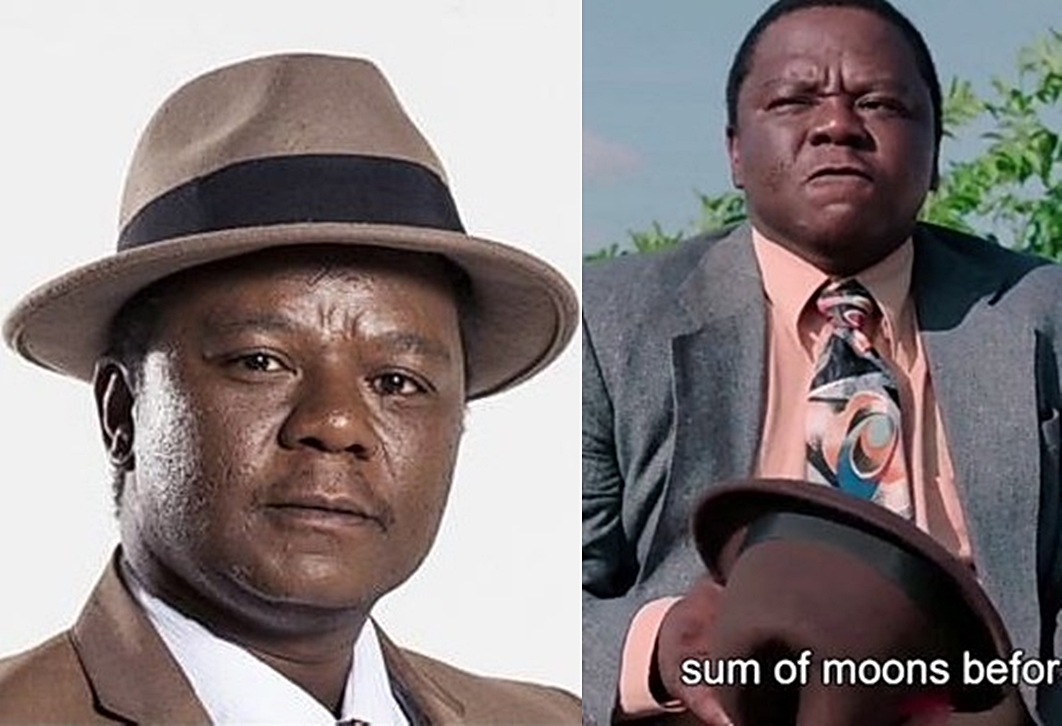 Monaisa belongs to the class of South African actors who entered showbiz with a phenomenal theatre background. Having developed a tremendous passion for performing, he eventually made a career out of acting in the TV industry. He bagged his first TV role in 2006 on the SABC3 comedy series One Way, wherein he portrayed the character Daniel Phute.
Molefi earned his career breakthrough in 2011 after he auditioned and won the role of Wallet on Skeem Saam. He was informed about the audition by his real-life friend Africa Tsoai, who also plays the role of John Maputla in Skeem Saam.
He shared that when he learned that Skeem Saam producers wanted someone with a knowledge of British accent for the role, he decided to work on himself. Fortunately for him, he put up his best performance, and one month later, he was contacted and informed that he had won the role.
Apart from Skeem Saam, Monaisa has starred in other local productions. They include:
Ga Re Dumele – Season 3 – 6 as Smokey
Hillside – Season 2 as Tommy "Hillfigga" Ditheko
Impilo: The Scam – Season 1 as Bra Moss
Konsternasie Oppie Stasie – Season 1 as Amos Tshabalala
Lockdown – Season 5 as Siya
One Way – Season 1 – 2 as Daniel Phute
Strike Back (2010)
Dora's Peace (2016)
Skeem Saam – season 1 – ? as Wallet
Society – Season 2 as Defense Attorney (as Molefe Monaisi)
Strike Back – Season 2 as Marcus Radebe
The Throne – Season 1 as Royal Healer
Thola – Season 1 as Judge Jo Seseane
The Actor Is Always An On-Screen Delight
Molefi is one of Skeem Saam viewers' favorite actors on the show – thanks to his character, who is famed for his mannerisms and passion for poetry. Wallet is a carefree person who lives in his world.
Wallet Poems always Hits deep 👏👏
RT to Appreciate this talent#SkeemSaam pic.twitter.com/jP8oPxcewV

— IG:Joy-Zelda (@joy_zelda) June 18, 2021
Monaisa's character is a director, poet, and actor who toured the world and lived in England for about eight years before returning to Turfloo after squandering all he had made. Wallet Ntate is also known for his tea-drinking habit, carrying a briefcase around, and British accent. The well-read and well-traveled man was also loved for being blunt assertive and his thought-provoking quotes and mannerisms.
Big up #Wallet for speaking up for yourself #SkeemSaam pic.twitter.com/CZLPywyK8F

— Nokwethu (@Nokx_Mnisi) May 21, 2018
Molefi has achieved fame and fortune through his role in the soap opera. He has recorded success and growth in his career over the years. His popularity has also continued to soar since he debuted. However, he is yet to win any award in the industry for his role in any of the local projects he's been part of.
Molefi Monaisa Is Reportedly A Poet in Real Life
The actor is said to be a poet in real life. One of the things that makes Molefi outstanding is his witty and thought-provoking lines, which he also shares on Skeem Saam. He is also respected for his wonderful quotes, some of which are his original quotes, while others are not. However, after a thorough search, we cannot lay our hands on any of his poems online.
Is Ntate Wallet on Skeem Saam Married In Real Life?
According to multiple sources, Molefi Monaisa is still single and available in the market. Also, he has no social media account and is not ready to open an account on any of these platforms. The actor once disclosed that he is the opposite of his character on Skeem Saam. Unlike Wallet, who is a gossipmonger in the series, Monaisa is a very shy person. He avoids large crowds and doesn't like public drama.
Ntate recently found love in the arms of Evelyn (played by Vele Manenje) for the first time in 9 seasons of the show. Wallet was attracted to Evelyn on the show because she is a brilliant former schoolteacher and poetry lover. Molefi may have found love in Skeem Saam, but his fans are hopeful that he would also do the same in real life.
Follow us for more of the content 💖 Stay Updated and Connected on SSiTV
Don't forget to follow and like our page for more of the content 💖