Susan from Muvhango – Get to know Maumela Mahuwa
Maumela Mahuwa is a well-known South African actress who gained popularity for her role as Susan on the popular soap opera, Muvhango. She has become a household name and has captivated audiences with her exceptional talent and portrayal of Susan's character.
Maumela Mahuwa has an impressive acting career that spans over several years. She has not only showcased her acting skills on Muvhango but has also appeared in other television shows and movies, further solidifying her status as a versatile actress. Her dedication to her craft is evident in every role she takes on, and she brings a unique energy and authenticity to her performances.
One of the reasons why Maumela Mahuwa has become such a beloved actress is her ability to connect with her audience. She effortlessly brings Susan to life, making viewers empathize with her character's struggles and triumphs. Through her exceptional acting skills, she has managed to create a deep and lasting impact on the viewers of Muvhango.
Apart from her acting career, Maumela Mahuwa is also known for her philanthropic efforts. She is actively involved in various charitable organizations and uses her platform to raise awareness about important social issues. Her dedication to making a positive impact in society is truly inspiring and sets her apart as not just a talented actress, but also a compassionate human being.
In addition to her on-screen success, Maumela Mahuwa has also received recognition for her talent. She has been nominated for and won numerous awards for her outstanding performances. This recognition further highlights her skill and dedication to her craft.
Susan from Muvhango: A captivating character that leaves viewers mesmerized.
Maumela Mahuwa is a South African actress best known for her role as Susan Mukwevho in the SABC soap opera 'Muvhango'. She was a rural girl until fate brought her to the city and onto television.
Maumela is one of three people who have worked for Muvhango since the beginning in 2002. Let's learn more about Maumela.
The gorgeous Maumela Mahuwa was born on the 16th of March 1980 in Gogobole Sinthumule, Limpopo  South Africa. Growing up, her mother was not always around so she was raised by her grandmother and aunt in the village. Maumela was pretty much a village girl till Duma Ka-Ndlovu made her relocate to Johannesburg where she still resides to date.
Maumela Mahuwa completed her metric before she began acting. She did not attend any school for acting, she is a natural. Interestingly,  she now runs African Cinematic Arts, a film school in Maboneng, Joburg. It started operating last year and offers courses in filmmaking.
The gorgeous Maumela Mahuwa began acting in 2002, after Duma Ka-Ndlovu pushed her to do so. Maumela Mahuwa competed in the talent hunt when the Lion King movie crew came to Limpopo to hold auditions for roles in the animated film.
During the auditions, Duma Ndlovu handed Maumela his contact information and told her to call him. He changed her into a tremendously brilliant actor after she made the call and physically handed her the role of Susan in Muvhango.
Maumela Mahuwa has been on Muvhango since 1997, giving her a total of 17 years on the show. Maumela is one of three people who have worked at Muvhango since its establishment in 1997. She did, however, make cameo appearances on #Karektas season 1 in addition to Muvhango.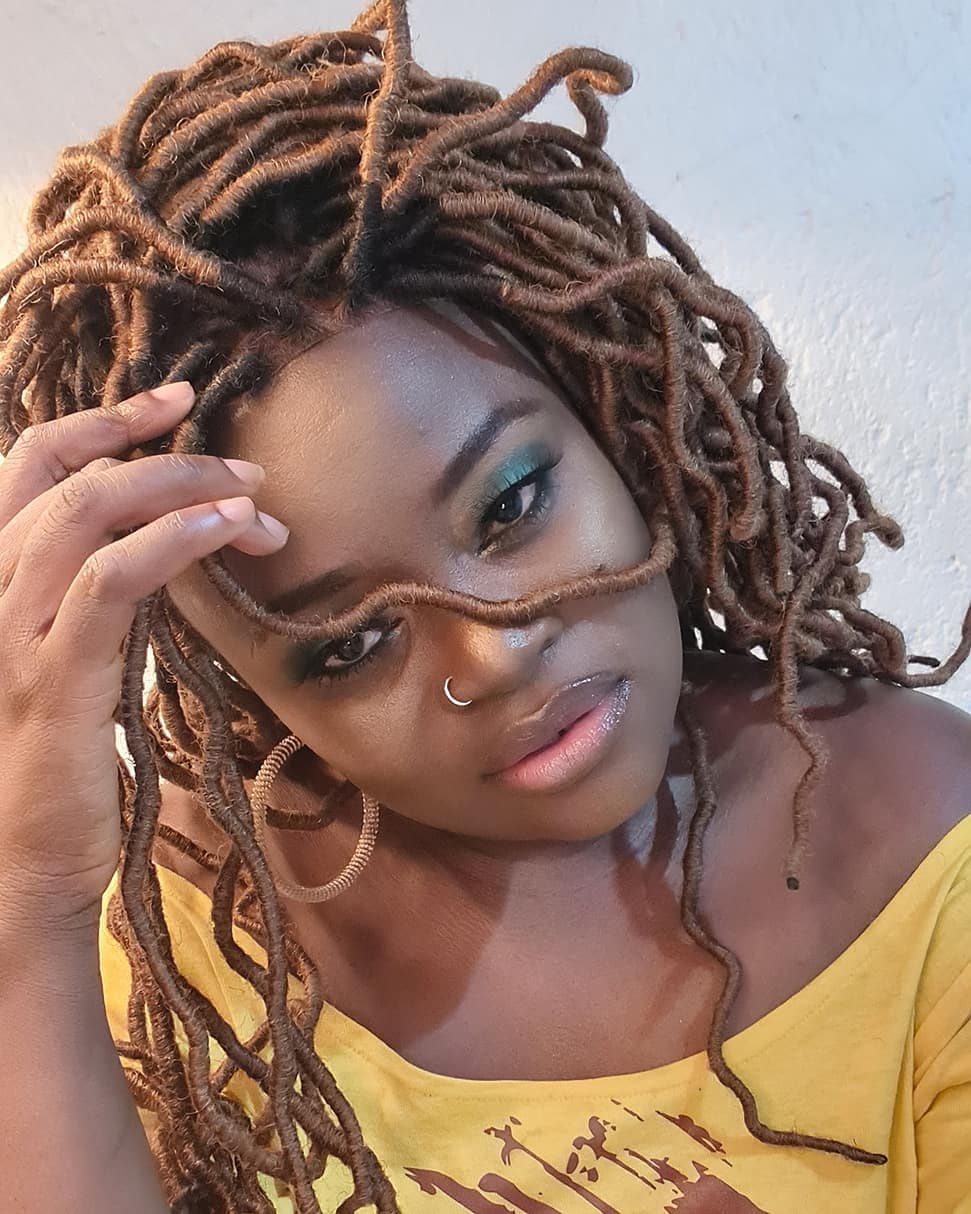 Her current family consists of her mother and herself – she describes their relationship as: "Us against the world." She had a brother who passed away.Maumela owns a company called Omega Construction Company.
Maumela Mahuwa's journey as an actress is a testament to her hard work, talent, and determination. She continues to be a shining star in the entertainment industry, captivating audiences with her exceptional performances. Whether she is playing Susan on Muvhango or taking on other roles, she brings a unique charm and charisma that is impossible to ignore.
In conclusion, Maumela Mahuwa is a talented South African actress who has made a name for herself in the entertainment industry. Her portrayal of Susan on Muvhango has endeared her to audiences across the country, and her passion for acting is evident in every role she takes on. With her philanthropic efforts and dedication to making a positive impact, she is not just an actress, but also a role model for many.
Follow us for more of the content 💖 Stay Updated and Connected on SSiTV
Don't forget to follow and like our page for more of the content 💖