Makhadzi's electrifying presence on New York Times Square billboard captures attention.
On Friday, 22 September, talented South African singer Makhadzi — real name Ndivhudzannyi Ralivhona had her Instagram feed buzzing after announcing that she had made it in New York's Times Square billboard.
MAKHADZI SOARS IN TIMES SQUARE BILLION IN NEW YORK
Makhadzi is undeniably one of the best performers in South Africa. She is also best known for her hit songs such as MaGear, Ghanama, Ma Yellowbone. Sugar Sugar, and more. She had much to celebrate on Friday as she released her first album Mbofholowo, under her own record label Makhadzi Entertainment, Sunday World reported. Her album is also said to have reached the number-one spot on iTunes.
She recently appeared in a Times Square billboard in New York and rushed to her social media page with gratitude as she appreciated her fans for streaming her music.




View this post on Instagram
"I am crying [and] I can't type properly. GOD I am on NEW YORK BILLBOARD 🎉 @spotify thank you for making my dream come true. To all my fans thank you for streaming my music.🎉🎉🎉🎉🎉🗞️🔥🔥🔥🔥#mbofholowoalbum @africori thank you for taking care of SA music," she penned on her feed.
Makhadzi is one of a few South African artists who have appeared in New York's Times Square billboards. The list includes the late AKA, Nasty C, Uncle Waffles, Lloyiso Gijana, and TikTok star, Khanyisa Jeceni.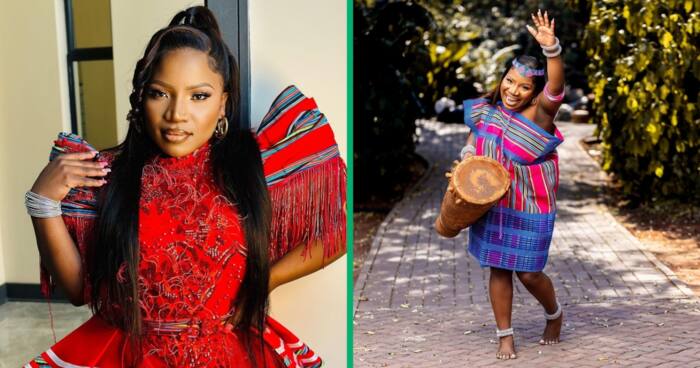 TAKE A LOOK AT SOME REACTIONS FROM FANS BELOW…
"You deserve it baby… these are the fruits of your labour. You are worth every cent 🙌🙌🙌," @khaya_dladla said.
"Whatever you doing is amazing🔥 keep at it Venda girl on Times Square🗽," @boity+dibakwane commented.
"A BIG MOMENT for all Venda artists and SA. Congratulations Queen! 🎉" @kingmusic wrote.
"You reign supreme…🙌🏾 vhutshilo vhavho ndiFilimi," @aaronmoloi replied.
Follow us for more of the content 💖 Stay Updated and Connected on SSiTV
Don't forget to follow and like our page for more of the content 💖