Actor Moshe Ndiki joyfully announces the birth of his adorable twins.
A recent article reveals that media personality Moshe Ndiki has welcomed twins via a surrogate mother.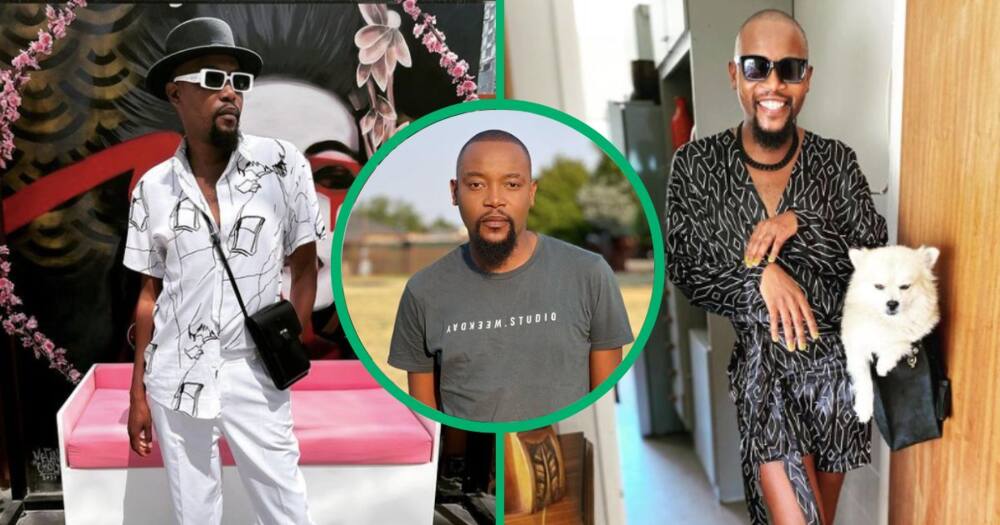 Moshe Ndiki officially a dad after welcoming twins
The star, who announced a few months ago that he was expecting twins, has reportedly welcomed a set of twin boys.
Media personality, Moshe Ndiki has welcomed his twins via a surrogate mother. The TV presenter has followed the international trends of same-sex couples and singles building their families this way. Moshe said he has been praying to be a father for two years. "I have no words for God's mercy and love for me," he said. Moshe has for months been sharing videos and pictures of the twins' ultrasound.
Welcoming the Babies
The twins, who are said to be boys, were born a few days ago and the excited father fetched them from the hospital yesterday with a few family members. ZiMoja sources spotted Ndiki yesterday leaving the Life Fourways Hospital with the new set of twins. The source adds that his surrogate mom, whom Moshe previously said was married, was also there as they left the hospital. "Moshe won't talk about his babies now, he wants to announce the arrival of the babies when the time is right and when his kids are strong enough. He just wants to control his own narrative," says the source.
Moshe hosted friends and family over the weekend who threw him an intimate baby shower. "It was picture perfect and everything went well," adds the source.
However, the TV personality denied this and said it was a housewarming ceremony leading up to the baby shower that will be in two weeks. "No, it was a housewarming ceremony. My baby shower is in two weeks," he said. But a source close to the situation insists it was a baby shower and it was perfect.
Asked about the arrival of his babies, Moshe said: "No sweetheart there is nothing like that." Moshe who has been open about his journey to fatherhood recently met a new partner.
Follow us for more of the content 💖 Stay Updated and Connected on SSiTV
Don't forget to follow and like our page for more of the content 💖